Martin Shkreli suspended from Twitter after harassing Teen Vogue journalist
Twitter confirmed the temporary suspension on Sunday afternoon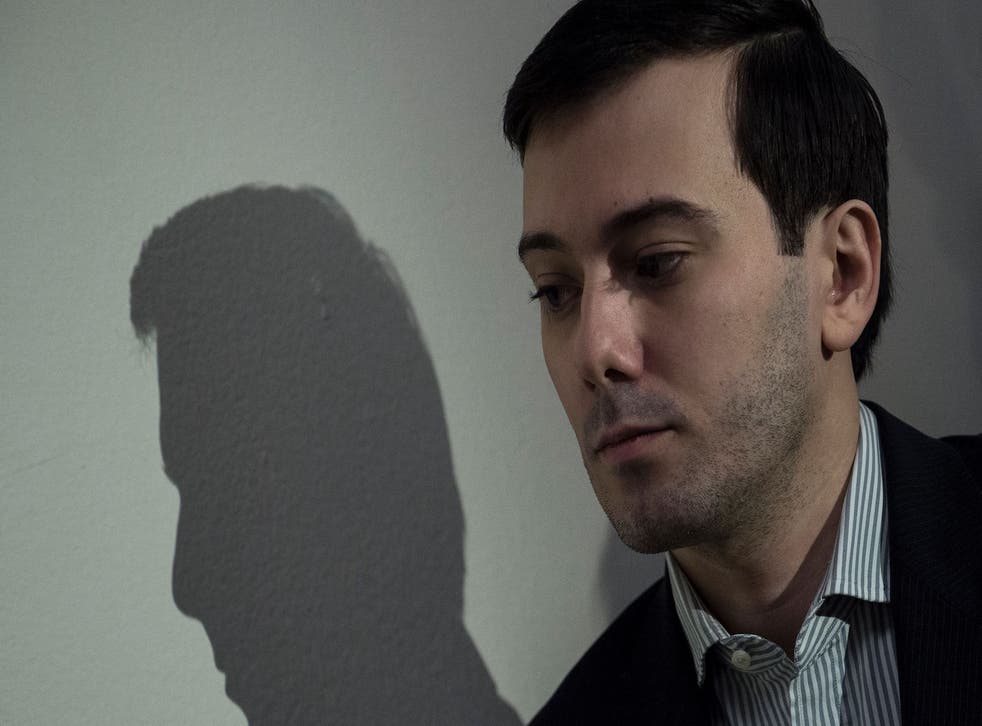 Martin Shkreli was suspended from Twitter on Sunday after repeatedly sending messages to Teen Vogue's weekend editor Lauren Duca in an unsuccessful attempt to date her.
After sending unreciprocated direct messages to Duca last week, Shkreli changed his Twitter bio on Sunday to read: "also i have a small crush on @laurenduca (hope she doesn't find out)." He also changed his Twitter header to a collage featuring images of Duca and changed his default image to a photo of Duca sitting with her husband — with his face Photoshopped onto the husband's body.
Duca and her followers reached out to Twitter CEO Jack Dorsey questioning why he was allowed to openly harass her on the social network. Shkreli responded directly to her tweet, saying, "dont [sic] disrespect the sovereignty of my love for you. your [sic] being unfair."
At one point, he claimed to have purchased the domain "marrymelauren.com."
In separate tweets, he attempted to defend the collage by saying it was made by fans because Duca is famous. "My fans send me this stuff. I don't make it," he claimed. "I do admire Lauren though. If she doesn't like it she can DM me or block me."
The Many Faces of Martin Shrkeli

Show all 12
After word of his suspension, Duca seemed pleased with Twitter's decision. "He's an entitled creep and absolutely deserves to have his account suspended," she told BuzzFeed News, "perhaps indefinitely."