Maryland mother found pushing her dead child on a swing in a playground
There were no obvious signs of injury and a post mortem will be carried out to determine the cause of death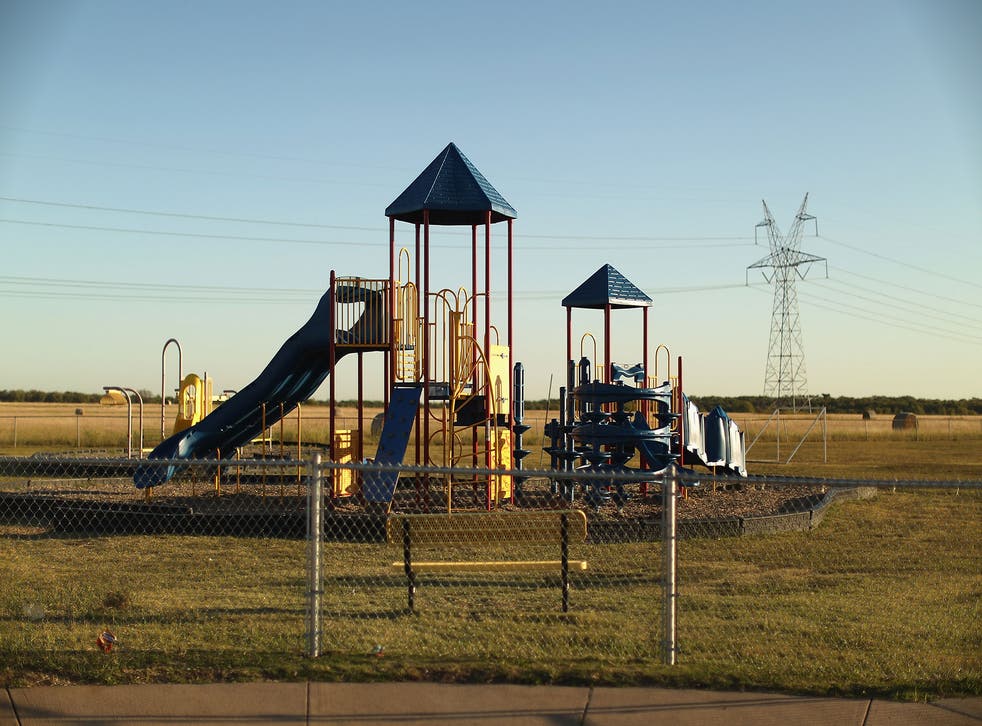 A mother who was found pushing her dead child on a swing in a playground has been taken to hospital for medical tests.
The woman is believed to have been pushing the three-year-old boy back and forth on the swing throughout the night before police intervened.
It is unclear what the cause of death was but the child was "obviously deceased" and is understood to have been dead for several hours before being discovered at the Wills Memorial Park in La Plata, Maryland.
There were no obvious signs of injury and a post mortem will be carried out to determine the cause of death, according to the Charles County Sheriff's Office.
Sheriff's spokeswoman Diane Richardson said: "We have a lot of work to do to try to figure out what happened to this child.
"At about 7 am we received a call in reference to a woman pushing a toddler in a swing for an unusual period of time. The caller said the woman had possibly been in the park since yesterday.
"There were no obvious signs of trauma to the toddler. They [the officers] had to cut the chains to get the child out of the swing."
Police discovered the mother, 24, and dead child at 7am on Friday after being called a few minutes earlier by a witness who was worried about them and said they had been there for a long time, possibly since the previous day.
Other witnesses have told the police they saw the mother and child at the park the previous day. Police are trying to determine whether the mother left the park at all or if she stayed there continuously.
The mother, of no fixed address, was taken to hospital where she was expected to undergo evaluation of her mental condition. The town of La Plata is about 30 miles south east of Washington DC.