Masonic Fraternal Police Department: Three Californians charged with establishing fake police force
Trio claimed the force was the oldest in the world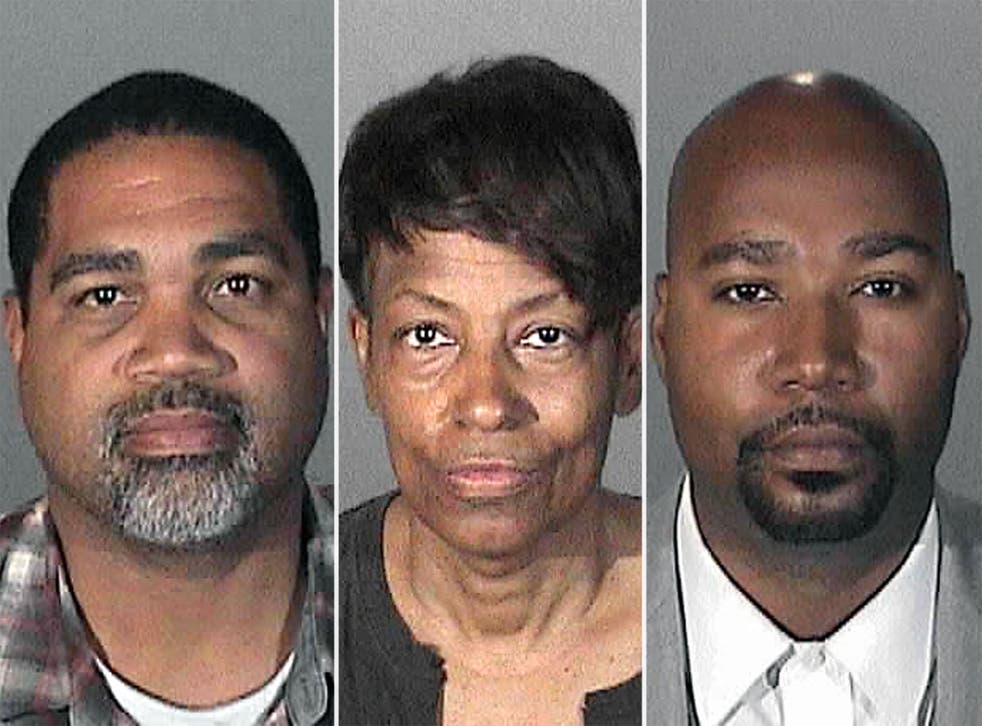 Three California residents have been charged with impersonating law enforcement officers after allegedly operating a fake police department.
The accused have claimed membership to the Masonic Fraternal Police Department, which was supposedly founded back in the days of the Knights Templar.
The group consists of David Henry, 46, who claimed he was the group's police chief and "Honourable Grand Master," Tonette Hayes, 59, and Brandon Kiel, 31, an aide to state Attorney General Kamala Harris, the Los Angeles Times reported.
David Beltran, a spokesman for the state Department of Justice, said Mr Kiel, the deputy director of community affairs at the California DOJ, was placed on paid leave since his arrest on April 30.
"The attorney general has been concerned about these serious allegations from the point she was first briefed on this investigation," Mr Beltran said. "Our office has been cooperating with investigators from the beginning and will continue to do so."
Los Angeles County sheriff's spokeswoman Nicole Nishida told the Associated Press that there was no convincing evidence that the group actually carried out law enforcement activities.
The group's website claims to be the first police organisation in the world, with jurisdiction in 33 states as well as Mexico, with more than 500,000 US members.
"When asked what is the difference between the Masonic Fraternal Police Department and other Police Departments the answer is simple for us. We were here first!" the group's website says.
"We are born into this Organisation, our bloodlines go deeper than an application. This is more than a job it is an obligation."
The trio faces charges of impersonating an officer, unlawful use of identification and felony perjury. Police are currently investigating the group's motive.
Join our new commenting forum
Join thought-provoking conversations, follow other Independent readers and see their replies