Maya 'snake dynasty tomb' discovered, with human body, treasure and hieroglyphs inside
It is thought to be the largest royal tomb of its kind ever discovered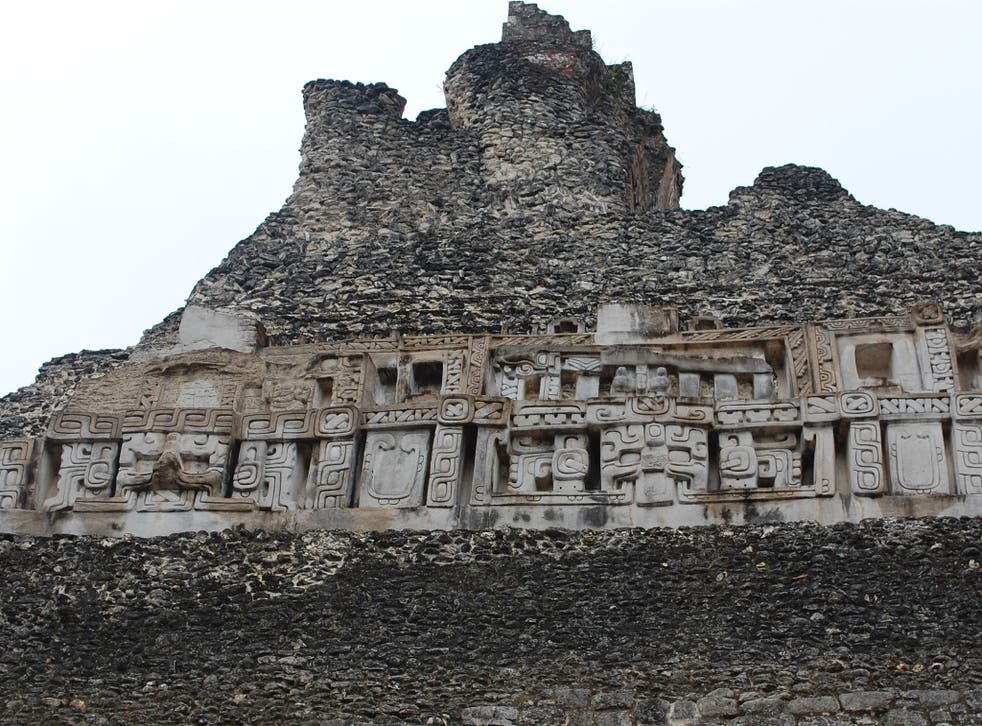 Archaeologists have discovered a royal tomb belonging to a 'snake dynasty' more than a thousand years old, containing treasure, hieroglyphs and a human body.
The discovery was unearthed at the ruins of Xunantunich, an ancient city in Belize which was once home to the Mayan civilisation beginning around 750 BC until political collapse saw cities abandoned in ninth century AD. The Maya peoples developed the Mesoamerican civilisation and were renowned for their fully developed hieroglyphic script, as well as ornate architecture.
Xunantunich occupies a space of around one square mile and contains many structures, including temples and palaces.
The tomb, which was found in the central stairway of a large structure, is thought to be the largest of its kind to be found in the ruins.
Most significantly for archaeologists, it appears the tomb is custom-built, rather than attached to an existing structure, a rarity for the period.
Archaeologist Jamie Awe told The Guardian: "It appears that the temple was purposely erected for the primary purpose of enclosing the tomb. Except for a very few rare cases, this is not very typical in ancient Maya architecture."
The human body has been described by Awe as athletic and "quite muscular". It will now be subject to forensic analysis as experts seek to establish more information including the man's age and cause of death. It is estimated the man may be around 20 to 30-years-old.
The archaeologists also found 36 ceramic vessels, 13 obsidian blades, the bones of deer and jaguar, what appears to be a necklace with jade beads. They will also be examined to see if they hold further clues to understanding Mayan life.
World news in pictures

Show all 50
The 'snake dynasty' is known for the snake-head emblem associated with its house and gained prominence in the seventh century following a string of conquests.
It is hoped the discovery will advance greater understanding of the dynasty and Mayan civilisation.
Join our new commenting forum
Join thought-provoking conversations, follow other Independent readers and see their replies