Meet the guy ejected from Hillary Clinton's major economic speech
'Senator Clinton, will you restore Glass-Steagall now?'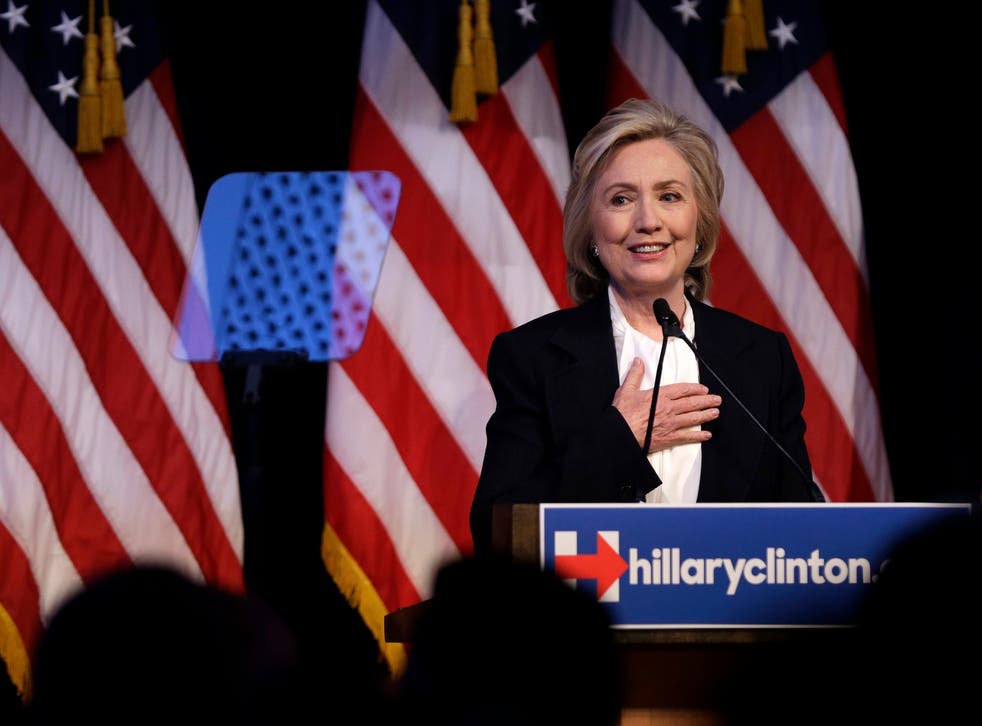 Daniel Burke was ejected from the New School on Monday during Hillary Clinton's economic speech.
Mr Burke, an organiser for Lyndon LaRouche, began shouting questions regarding the Glass-Steagall act toward the end of Ms Clinton's speech: "Senator Clinton, will you restore Glass-Steagall now?"
Mr Burke told The Independent that he waited until the end of Ms Clinton's speech to begin shouting because he wanted to give her a chance to outline her new economic plan.
"The Glass-Stegal means that we're going to cancel the worthless derivatives bubble of Wall Street and Europe, which is urgently needed. It means we are going to put the whole system through a bankruptcy re-organisation as Franklin Roosevelt did in 1933," he said.
"We would cancel the Wall Street, city of London control over our political system which is needed immediately — otherwise were going to head into a breakdown that will tend to bring forward world war."
The LaRouch movement was founded by controversial political activist Lyndon Hermyle LaRouche, Jr.
Mr Burke said he was not convinced by Ms Clinton's economic policy as Senators Elizabeth Warren, John McCain, Maria Cantwell, and Angus King have joined together, introducing a 21st Century Glass-Steagall Act of 2013 that would aim to reinstate and modernize core banking protections.
"The bill will give a five year transition period for financial institutions to split their business practices into distinct entities – shrinking their size, taking an important step toward ending "Too Big to Fail" once and for all, and minimizing the risk of future bailouts," Ms Warren said in a release.
Mr Burke also said that he was a huge fan of Ms Clinton's husband bill — who was often criticised by Democrats for undoing the major provisions of the original Glass-Steagall act.
As the LaRouche advocate was escorted out, Ms Clinton seemed unphased. Her position remains unclear on Glass-Steagall while Democratic rivals Martin O'Malley and Bernie Sanders have announced their support of the law.
Join our new commenting forum
Join thought-provoking conversations, follow other Independent readers and see their replies