Melinda Gates: Contraceptives are 'anti-poverty innovation' and Donald Trump's foreign aid cuts are hurting millions of women
'We will be asked whether investing in developing countries is worth it — I hope you will insist that it is,' says the philanthropist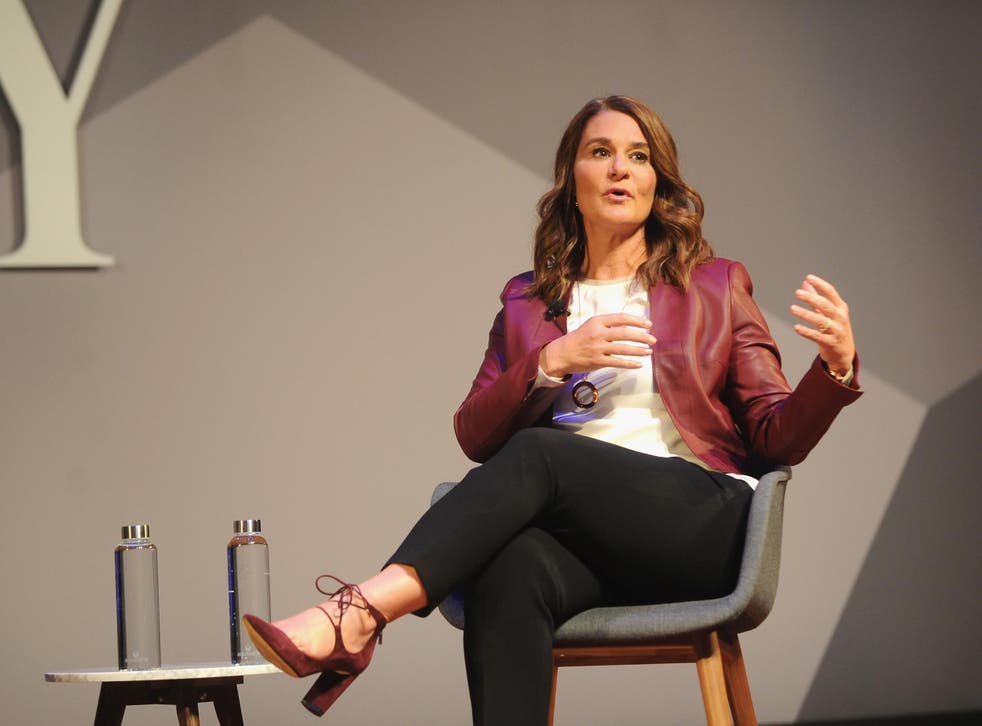 Philanthropist Melinda Gates has urged Americans to resist President Donald Trump's cuts to the US foreign aid budget, saying they will hit women and girls the hardest.
The 52-year-old – who shares an estimated fortune of $85.7bn (£68.6bn) with her husband and Microsoft founder Bill – added that many underestimated the impact that contraceptives had on living standards in less developed nations.
They are "one of the greatest antipoverty innovations the world has ever seen", she said.
Mr Trump's proposed first budget would cut funding for both the United States Agency for International Development (USAID) and the State Department - which advises on foreign policy issues - by 28 per cent.
On his first day as President, he also reinstated the "global gag rule", a policy that blocks US federal funding for non-governmental organisations that provide abortion counselling or referrals, advocate to decriminalise abortion or expand abortion services.
But Ms Gates has urged people to fight the changes.
"As the debate over cutting funding for development assistance continues, we will be asked whether we believe that investing in developing countries and the women and girls who live there is worth it," she wrote in an article for the USA Today newspaper. "I hope you will insist that it is."
Referencing a recent visit to Indonesia, she added: "Many people don't realise the role contraceptives play in building a more stable and prosperous world. When I started looking at the data, I learned that contraceptives are actually one of the greatest anti-poverty innovations the world has ever seen."
World news in pictures

Show all 50
In 2016, the Gates Foundation launched a $30m (£24m), four-year project to increase access to contraceptives and reduce unplanned pregnancies among 15 to 19-year-olds in Ethiopia, Tanzania and Nigeria.
Highlighting the economic benefits to the US of its investment in developing nations, Ms Gates pointed to the strong trade links Indonesia has developed with America.
"I hope you will speak up loud and clear for the power of contraceptives to transform nations and build a better world for all of us — and that you will keep the image of the Indonesians who are carrying out this work in your mind and in your heart," she said.
Join our new commenting forum
Join thought-provoking conversations, follow other Independent readers and see their replies