Men could face 15 years in prison for designing portable X-ray weapon 'to target President Obama and enemies of Israel' after Ku Klux Klan member tips off FBI
Glendon Scott Crawford and Eric J Feight charged with conspiracy to provide support to terrorists with the weapon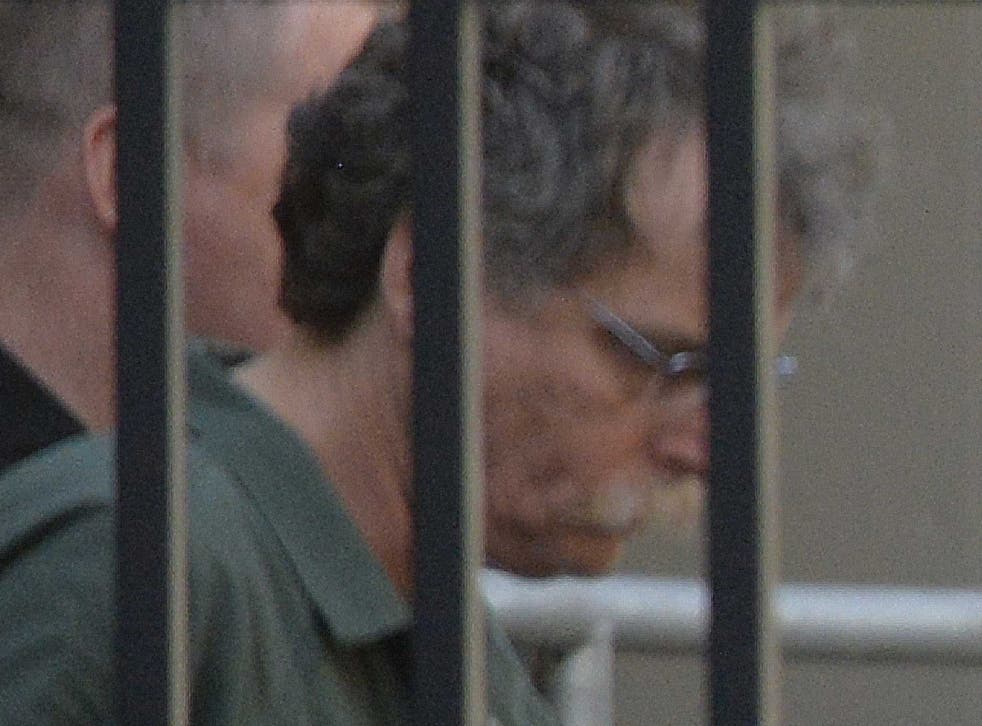 Two men have appeared in a New York court room accused of assembling a portable X-ray weapon they allegedly intended to use to harm opponents of Israel, reportedly including President Barack Obama.
49-year-old Glendon Scott Crawford and 54-year-old Eric J Feight have been charged with conspiracy to provide support to terrorists with the weapon.
Investigators said Crawford approached Jewish organisations in 2012 requesting funding and assistance with technology that would deliver potentially dangerous doses of radiation against people who he considered to be enemies of Israel.
Crawford and Feight then allegedly assembled the device, although it remained in operable and was not actually used to harm anyone, according to authorities.
"Crawford has specifically identified Muslims and several other individuals/groups as targets," investigator Geoffrey Kent said in a court affidavit. According to the indictment, Crawford also traveled to North Carolina in October to solicit money for the weapon from a ranking member of the Ku Klux Klan, who informed the FBI.
According to the FBI, Crawford also cited a political figure as a potential target, with sources close to the investigation identifying this person as the President, according to ABC News.
Crawford allegedly sent a text saying that President Obama's policies had caused the Boston bombings.
"He directed the [government] to start bringing [Muslims] here without background checks," Crawford wrote, according to the FBI. "They don't have to follow any laws, and this administration has done more to enable a government sponsored invasion than the press can cover up."
According to the indictment, the pair were arrested following an FBI investigation in April 2012, when authorities initially received information that Crawford had been approaching Jewish organisations. The investigators then placed a confidential undercover source in contact with both men, after learning of Crawford's attempts to solicit money. An undercover investigator was later introduced by the source.
Investigators then recorded meetings and conversations before receiving court authorisation in December to wiretap Crawford's phone.
After an initial surveillance period, investigators gave Feight, who was skilled in mechanics and engineering because of his position as an outside General Electric contractor, $1,000 to build the remote controlled device. They then showed the men pictures of industrial X-ray and planned to provide him access to an actual X-ray system to assemble with the remote control on Tuesday.
Feight allegedly designed, built and tested the remote control. According to reports by authorities, the damaging effects of the radiation would have appeared only days later.
Authorities said Crawford, an industrial mechanic for GE, knew Feight through work.
Last June, the undercover investigator brought Crawford X-ray tubes to examine for possible use in the weapon, followed by their technical specifications a month later. At a November meeting with undercover investigators, Crawford brought Feight, both said they were committed to building the device and named the group "the guild," the indictment said.
According to court documents, the sealed indictment was filed the same day and both men were arrested.
GE spokesman Shaun Wiggins said they were informed on Tuesday of Crawford's arrest and he has been suspended from his job. They have no information that any employees' safety was compromised or the act he's accused of occurred there.
Join our new commenting forum
Join thought-provoking conversations, follow other Independent readers and see their replies