Metropolitan Museum of Art will no longer take Sackler family money amid opioid crisis outrage
The Museum of Natural History will also stop taking donations from the family behind OxyContin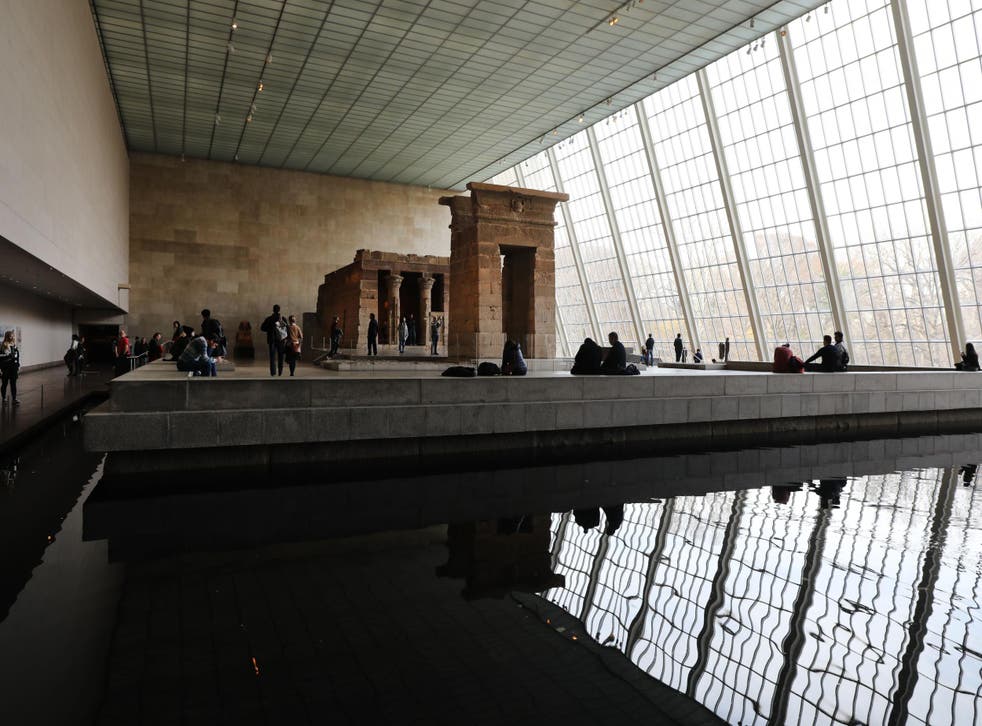 The Metropolitan Museum of Art in New York has severed ties with the Sackler family, the billionaire family behind the addictive drug OxyContin.
The Sackler family are well known for their philanthropy, having donated to museums in America and the UK for decades. On Wednesday, The Met followed the Guggenheim in New York and the Tate Museum in London in their announcement to no longer accept donations from the family.
Daniel H Weiss, the president of the Met, said the the museum is not a partisan organisation, but that the current situation was exceptional.
He called the "OxyContin crisis" in America "a legitimate and full-blown crisis."
The Museum of Natural History, another large recipient of Sackler donations, said on Wednesday that they would stop taking donations as well.
Members of the Sackler family founded Purdue Pharma is 1952. In 1995, the company introduced OxyContin, marketed a painkiller, and downplayed its addictive properties. By 2003, the drug was bringing in $1.6b per year.
Purdue Pharma has since faced numerous lawsuits.
In 2007, the company paid $600m to settle charges with federal prosecutors that Purdue had downplayed the addictive properties of OxyContin.
In 2015, amidst a national opioid crisis, a similar lawsuit was filed and settled with the state of Kentucky, where rates of opioid-related deaths continue to climb.
In March of this year, the similarly embattled state of Pennsylvania sued Purdue for misleading advertisements as well, saying it targeted the elderly and veterans for drug use.
The New York Times reported in April that Purdue sought to fight their growing number lawsuits in the public image by marketing drugs to combat addiction from OxyContin, while continuing to sell and profit from OxyContin, beginning in 2014.
As the opioid crisis has taken more lives in America, pushback for the widespread acceptance of donations from the family has grown louder. In New York, the Sacklers have given substantial funds to several other organisations, including the Metropolitan Opera.
Those in favour of halting donations hope to see them shunned across every organisation.
Support free-thinking journalism and attend Independent events
The Met says that it will not change the same of the Sackler Wing, which houses the Temple of Dendur, a gift from Egypt and major attraction in the museum.
In response to the donation stop, the Sackler family issued a statement that maintains that "the allegations against our family are false and unfair," but accepted the Met's position.
"The museum takes a position of gratitude and respect to those who support us, but on occasion, we feel it's necessary to step away from gifts that are not in the public interest, or in our institution's interest," Mr Weiss told the New York Times. "That is what we're doing here."
Join our new commenting forum
Join thought-provoking conversations, follow other Independent readers and see their replies