Michael Brown shooting: US cannot lecture others on human rights, Amnesty says, as Egypt appeals for 'restraint'
Criticism of police tactics and intimidation against Ferguson protesters have led to an outcry, including from Iran's Supreme Leader, Egypt and China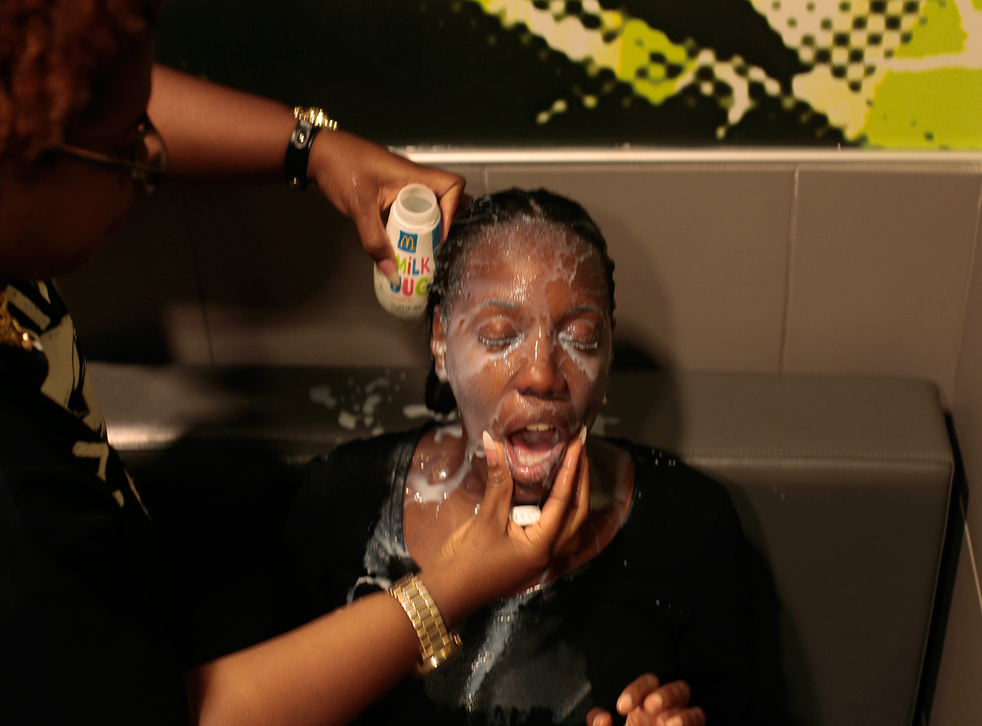 The United States must sort out its own human rights abuses before lecturing others, Amnesty International has said, referring to the crackdown on the Ferguson demonstrations - sentiments astonishingly shared by Iran, Egypt and China.
The campaigners have criticised the over-militarised response to protests that erupted after unarmed black teenager Michael Brown was shot dead by police on 9 August.
Fierce clashes between residents and officers resulted in the deployment of the National Guard yesterday, while this past week has seen tear gas and flash grenades hurled by police as well as the arrest of a number of journalists.
In a tweet this morning, Amnesty International said: "US can't tell other countries to improve their records on policing and peaceful assembly if it won't clean up its own human rights record."
Unrest in Ferguson over Michael Brown shooting

Show all 30
Their comments come as Egypt's Foreign Ministry appeals for restraint and asks the US to "respect the right of assembly and peaceful expression of opinion".
According to Daily News Egypt, an Egyptian spokesman supported comments made UN Secretary General Ban Ki Moon yesterday, which called for the US authorities to deal with the situation as per "international and American standards".
UN spokesman Stephane Dujarric told reporters that Mr Ban "calls on all to exercise restraint, for law enforcement officials to abide by US and international standards in dealing with demonstrators".
China's state-run news agency Xinhua also published a scathing commentary yesterday, observing that while there is a mixed-raced President in power and though it has been 50 years since Martin Luther King's rousing speech, racial discrimination is still ubiquitous.
It said that the racial divide "remains a deeply-rooted chronic disease that keeps tearing US society apart", before the piece then censured the US for hacking into the telephones of ordinary citizens as shown by whistleblower Edward Snowden.
The article reads: "The Ferguson incident once again demonstrates that even if in a country that has for years tried to play the role of an international human rights judge and defender, there is still much room for improvement at home.
"In its annual human rights report issued in February, the United States assaulted almost 200 countries across the world for their so-called poor human rights records."
Amnesty International has also called for an investigation into the police tactics used during the unrest, as fresh violence continues to threaten the calm as developments occur.
"Our delegation travelled to Missouri to let the authorities in Ferguson know that the world is watching," said Steven W Hawkins, Executive Director of Amnesty International USA.
Amnesty's criticism is echoed by Iran's Supreme Leader Ayatollah Ali Khamenei, strangely, who also laid into the US for "committing crimes against its own people".
He has issued a series of tweets over the last week highlighting how "racial discrimination's still a dilemma in US", as well as denouncing the country's support of the Israeli government despite the deaths happening in Palestine, and the "illegal prisons & massacred #prisoners" in Afghanistan under President George W Bush.
He tweeted: "Based on global statistics, US govt is the biggest violator of #HumanRights. Besides int'l crimes, it commits crimes against its ppl #Ferguson".
"Authorities restricted political participation and employment of minority groups, who account for about 10 per cent of the population," Human Rights Watch said of Iran, while the organisation has also called for US police to "stop intimidating Missouri protesters".
An independent post-mortem yesterday found that Brown had been shot six times by the officer, including twice in the head.
Witnesses say his hands were above his head when he was shot, while the teenager's mother, Lesley McSpadden, has called for criminal proceedings to be brought against policeman Darren Wilson.
A grand jury is expected to discuss whether charged will brought when it normally meets on Wednesday.
Join our new commenting forum
Join thought-provoking conversations, follow other Independent readers and see their replies