Michael Zehaf-Bibeau: 'Terrorist' Ottawa shooting suspect was known to Canadian officials as a 'high-risk traveller'
Suspected shooter identified as a 32-year-old petty criminal who may have had his passport seized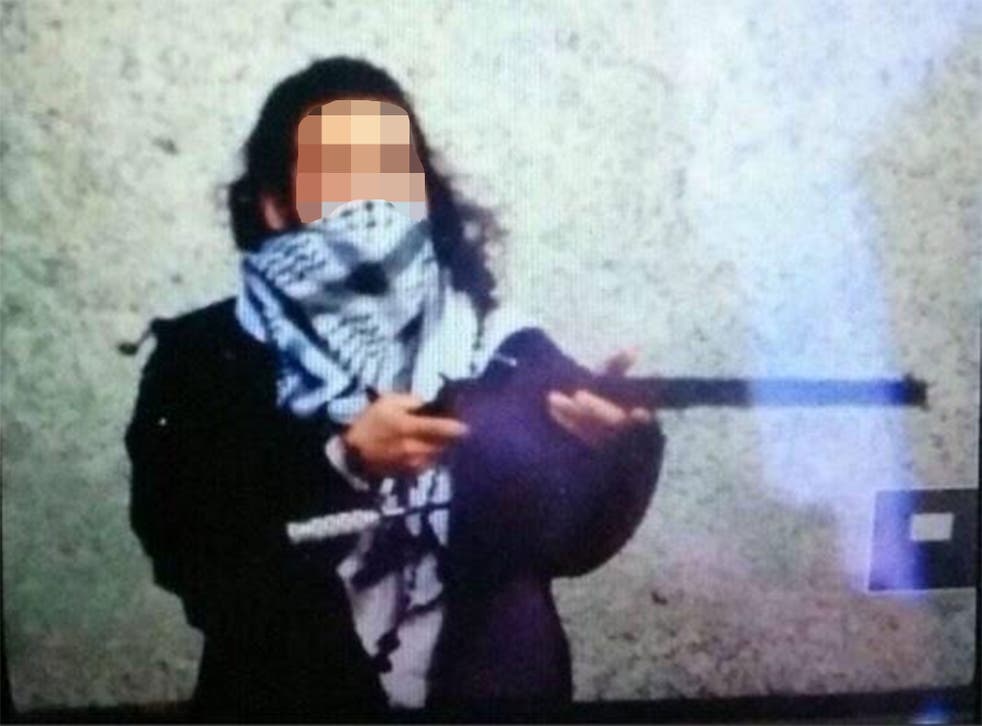 The masked gunman who brought fear to the heart of Ottawa yesterday before being shot dead in its Parliament building was a "terrorist" known to the Canadian government as a "high-risk traveller", it has been reported.
Just before 10am on Wednesday a shooter opened fire on a guard at the National War Memorial opposite Parliament Hill, killing Corporal Nathan Cirillo with a rifle at what witnesses described as point-blank range.
The gunman is believed to have then got into a car and driven up to the main Parliament Centre Block building, where he engaged in a gun battle with police and was shot dead by the 58-year-old sergeant-at-arms Kevin Vickers.
Canadian officials have identified the man who they believe to be the shooter as 32-year-old Michael Zehaf-Bibeau, born in Quebec.
A petty criminal with a string of minor convictions dating back to 2001, Zehaf-Bibeau had recently converted to Islam and dreamed to travelling to the Middle East to study Arabic, Canadian media reported.
According to CTV News, the Canadian federal government had deemed Zehaf-Bibeau a "high-risk traveller". It also quoted a source as confirming that officials had seized the suspect's passport.
Court records showed Zehaf-Bibeau as having a total of 13 charges to his name in Quebec, 12 of which resulted in convictions, the Herald reported. They include at least one weapons charge and a number for drug possession and theft.
In pictures: Ottawa shooting

Show all 43
Various Canadian media outlets reported concerns over Zehaf-Bibeau's mental state, with court records apparently showing that he was made to undergo a psychiatric assessment prior to a 2011 robbery conviction. He was found fit to stand trial.
Speaking to the Globe and Mail, a fellow convert to Islam Dave Bathurst said he befriended Zehaf-Bibeau at his mosque about three years ago – but that he had recently been expressing concerns about "the devil". "I think he must have been mentally ill," Bathurst said.
The Globe and Mail also reported that Zehaf-Bibeau was the son of Quebec businessman Bulgasem Zehaf, who it said "appears to have fought in Libya in 2011". It said that the Washington Times carried quotes that year from a rebel named "Belgasem Zehaf" who said he had joined the fight after travelling from Montreal.
The Ottawa shooting comes just two days after a man described as an "Isis-inspired terrorist" ran over two Canadian soldiers, killing one of them. Combined, the attacks have raised fears the country is experiencing a retaliation for its involvement in US-led strikes in Syria and Iraq.
The Canadian Prime Minister, Steven Harper, was evacuated from Parliament as events unfolded yesterday.
In his first address to the nation last night following the attack, he identified the shooter as a "terrorist", saying: "For the second time this week, there has been a brutal and violent act on our soil."
He said: "In the days to come we will learn more about the terrorist and any accomplices he may have had. This week's events are a grim reminder that Canada is not immune to the types of terrorist attacks we have seen elsewhere around the world.
"But let there be no misunderstanding, we will not be intimidated. Canada will never be intimidated.
"In fact this will lead us to strengthen our resolve and redouble our efforts to take all necessary steps to identify and counter threats and keep Canada safe here at home. Just as it will strengthen our resolve and redouble our efforts to work with our allies around the world and fight against the terrorist organisations who brutalise those in other countries with the hope of bringing their savagery to our shores.
"They will have no safe haven."
Join our new commenting forum
Join thought-provoking conversations, follow other Independent readers and see their replies