More Americans want to carry guns after Orlando nightclub shooting, study finds
The survey found more people support guns for self-defense than oppose it in the wake of the worst lone gunman shooting in modern US history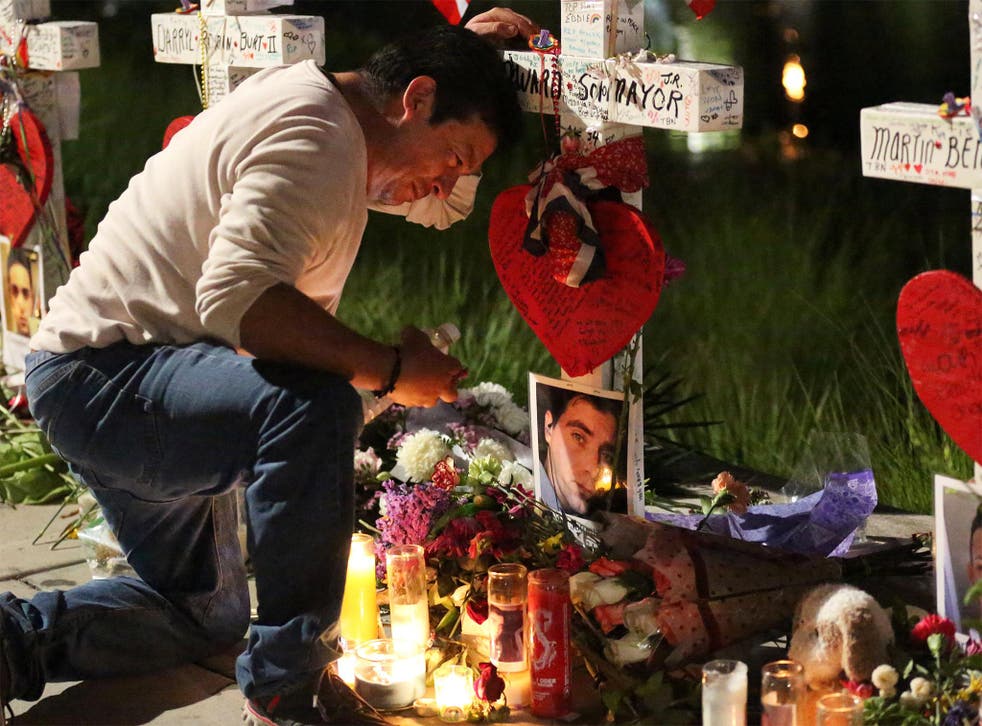 A new study has found that more people want to legally arm themselves after the mass shooting in an Orlando nightclub which left 49 people dead.
The Washington Post-ABC News survey found that 54 per cent of those surveyed would support encouraging more people to carry guns legally for self-defence, while 42 per cent opposed the idea.
Over two thirds of those surveyed politically identified themselves as democrat or independent.
Breaking the results down by category, armed self-defense was more highly valued by white Republican men who live in rural or suburban areas and who do not have a college degree, the study found.
The survey of a random national sample of 1,001 adults came after a lone gunman called Omar Mateen burst into the Pulse nightclub on 12 June, shooting more than 100 people and only re-loading his AR-15 semi-automatic gun once. Now, 86 per cent of people are very concerned about more lone wolf attacks.
Mateen, who was killed by police, had been investigated twice by the FBI several years before he carried out the attacks.
School and University mass shootings in America

Show all 12
Almost three quarters - 72 per cent - of people support increasing surveillance of people suspected of possible links to terrorism, "even if that intrudes on privacy rights", while 86 per cent of people want to ban anyone on the FBI's watch list from purchasing a gun.
After a sit-in staged by democrats, they were finally granted to hold a vote on gun controls two weeks ago. Lawmakers failed after Orlando, however, to pass any of the four proposed amendments, including stopping possible terrorists purchasing weapons and banning assault weapons, as the bills were shut down by the Republican-led senate.
The survey found public opinion on banning assault weapons was relatively tight. Only 51 per cent wanted to ban the sale of assault weapons, the rest opposed the move.
When it comes to a temporary ban on Muslims entering the US - a call first made by Republican Donald Trump after the terrorist attacks in Paris last November - a significant 43 per cent support the ban, while over half of people oppose it.
Join our new commenting forum
Join thought-provoking conversations, follow other Independent readers and see their replies