Mormon towns on Arizona-Utah border on trial for 'denying rights to non-sect families'
The Fundamentalist Church of Jesus Christ of Latter Day Saints won national notoriety in 2005, when leader Warren Jeffs was charged with the sexual assault of a minor and went on the run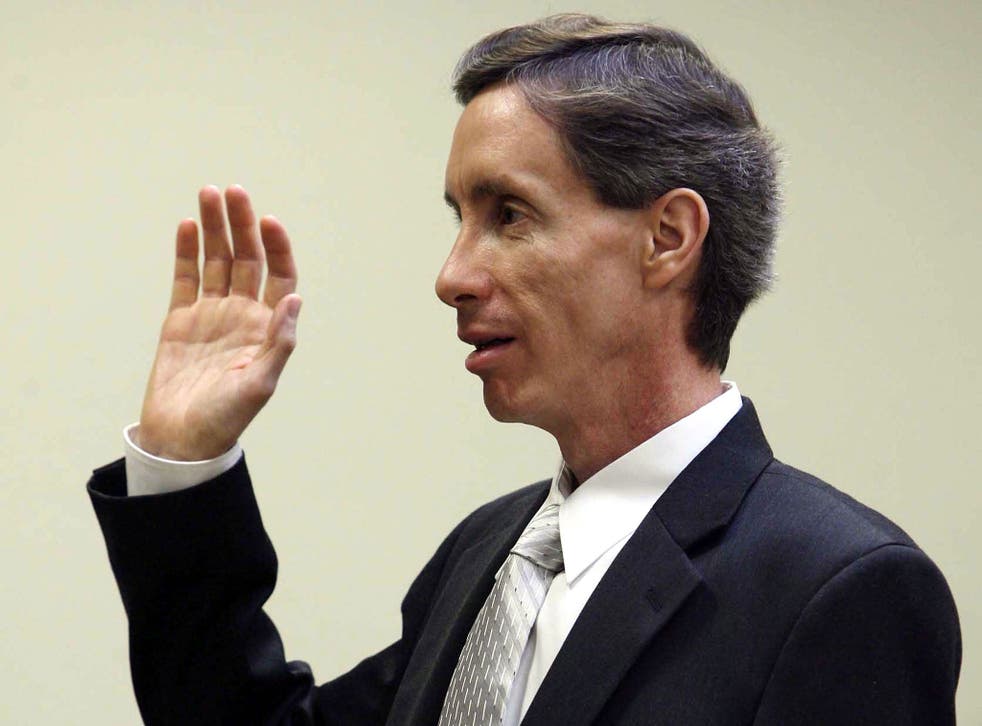 Public officials in two fundamentalist Mormon towns on the Arizona-Utah border pledged loyalty to the sect leader Warren Jeffs even after he became a fugitive wanted for child sex offences, a federal lawsuit has alleged.
The two adjoining small towns of Hildale, Utah, and Colorado City, Arizona, are home to the Fundamentalist Church of Jesus Christ of Latter Day Saints (FLDS), a radical Mormon group that still practises polygamy more than 100 years since the mainstream Mormon church disavowed it.
Polygamy is also banned in the Utah state constitution, yet the sect has somehow survived unprosecuted for decades, despite its male adherents having multiple wives.
Women must wear ankle-length dresses, while children are home-schooled and denied access to television and the internet to prevent any engagement with the outside world.
The group won national notoriety in 2005, when Jeffs was charged with the sexual assault of a minor and went on the run after authorities found evidence that one of 24 women he called his wives was aged just 12.
Now the two towns themselves are on trial, after the US Justice Department claimed officials discriminated against non-sect members by denying them fair access to housing and other services. Jessica Clarke, the prosecutor, told jurors in Phoenix: "Their plan was to deny basic rights and freedoms to those non-FLDS families so they pack up and move away."
Lawyers representing the two remote communities, whose joint population is no more than 10,000, say the government is denying the sect religious freedom.
But on Monday an FBI agent, Robert Foster, testified about letters written by local officials, including Colorado City's mayor and its chief of police, pledging loyalty to Jeffs and to the sect. In 2005 the town's clerk, Joseph Allred, wrote to Jeffs, saying: "I want my work in the town government, as town clerk, to be an extension of priesthood."
When Jeffs became a fugitive, local police officers denied having any information on his whereabouts. The town's lawyers say those police officers who refused to co-operate in the manhunt have since been decertified and left the force. But Agent Foster, who was involved in the search for Jeffs, told jurors: "I view Colorado City, Hildale and FLDS as one and the same."
Jeffs was finally arrested outside Las Vegas in August 2006, with more than $50,000 (£35,000) in cash and multiple mobile phones, laptops, wigs and sunglasses in his car. He is now serving a life sentence in a Texas prison for sexually assaulting of one of his underage brides, but is still believed to wield significant influence over the FLDS community.
Join our new commenting forum
Join thought-provoking conversations, follow other Independent readers and see their replies