Mother-of-four smashes world record by eating three 72-ounce steak dinners in 20 minutes
The 120-pound mother has previously eaten 26 hamburgers in 10 minutes and 363 chicken wings in 20 minutes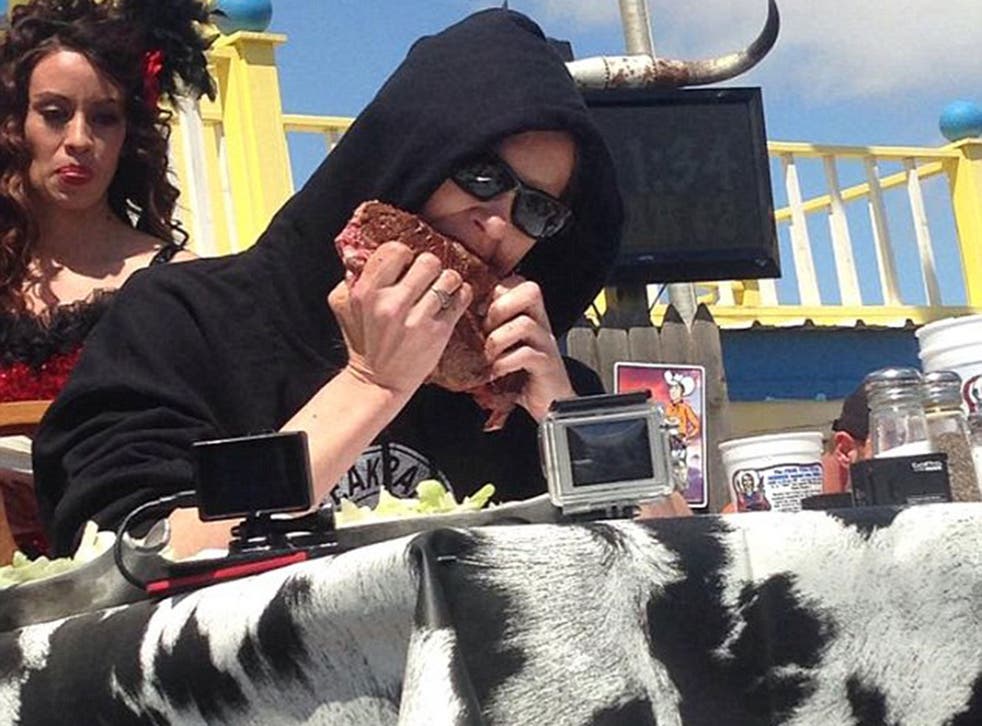 A Californian mother-of-four laughed in the face of indigestion over the weekend when she set a new world eating record by wolfing down three 72-ounce steak dinners in 20 minutes.
Competitive eater Molly Schulyer earned $5,000 at the Big Texan Steak Ranch restaurant in Amarillo, Texas on Sunday after destroying the food that weighed a total of 15-pounds.
Speaking to Amarillo Globe-News, a bloated Shulyer said: "They would have had to eat their half in like four minutes,
"'If you're not used to doing this, four minutes is hard."
After the impressive, if not slightly nauseating feat, 34-year-old Schulyer scooped the $5,000 prize in addition to records for the quickest time to eat one 72-ounce steak and all sides (four minutes 18 seconds) and the quickest time to eat two 72-ounce steaks with all sides (11 minutes 47 seconds).
Despite ploughing through the three steaks with relative ease, Schulyer did say that she felt nervous after only being able to eat two steaks at last year's event.
She told KFDA-TV: "I come in thinking I'm going to fail, but you know if I win it's a lovely parting gift and that's cool,
"I also get free steak so I don't really lose."
It is not the first time Schulyer has gained notoriety for being able to eat a lot in a short space of time.
In January 2014, she was filmed polishing off 363 chicken wings in 20 minutes, while in July she successfully managed to eat 26 hamburgers in under 10 minutes.
Join our new commenting forum
Join thought-provoking conversations, follow other Independent readers and see their replies