Mother publicly shames 13-year-old daughter for 'posing as a 19-year-old on Facebook' with controversial viral video
Val Starks' punishment has been met by both high praise and heavy criticism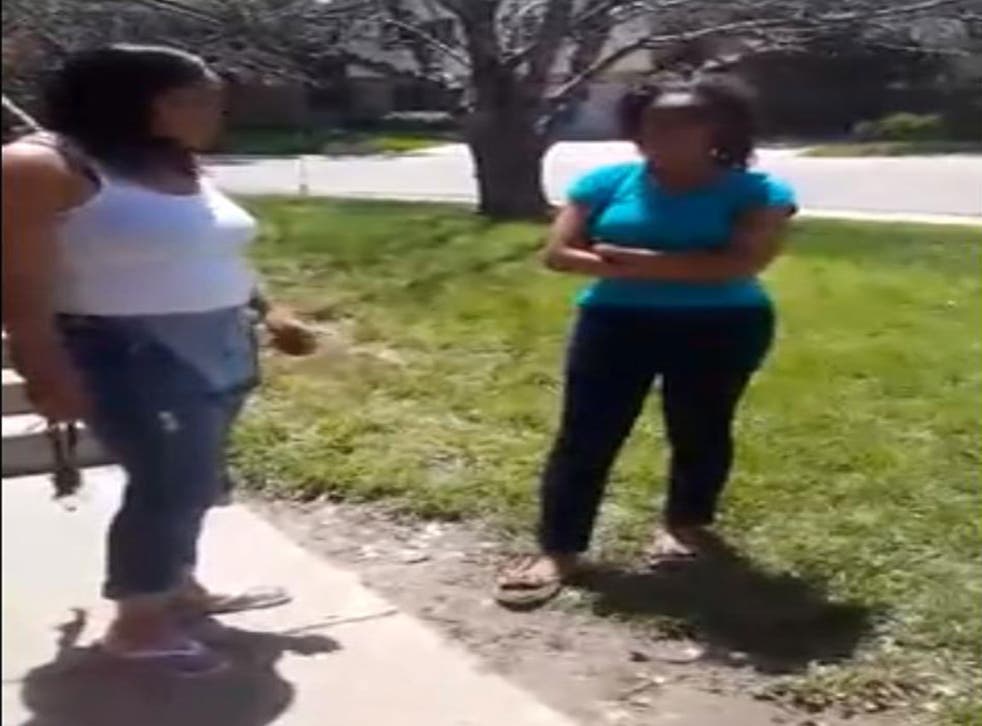 A controversial video of a mother publicly shaming her 13-year-old daughter for posing as a 19-year-old on Facebook has divided thousands of parents across social media.
Val Starks reacted furiously to discovering her daughter had apparently uploaded a picture of herself in a bra onto a secret Facebook account.
Ms Starks, from Denver, filmed herself scolding her daughter for over five minutes and forcing her to repeat her real age to the camera, in a video that has been viewed over 11 million times.
"You're 13," she tells her daughter. "So why does your Facebook page say that your 19? Are you 19?"
As her daughter cries, Ms Starks threatens to ban her from going out over summer and shouts, "say bye Facebook", at her repeatedly.
"Don't cry now. You wasn't crying when you was posting pictures on Facebook, was you? In a bra? Some little girl in some lace panties that you know you don't own. You still wear panties that say Monday, Tuesday, Wednesday. You still have a bed time."
Ms Starks has received thousands of messages supporting her decision to admonish her daughter so publicly. "You most likely saved her life," wrote one user. "She will realise one day how blessed she is to have a Mom like you. You truly deserve a medal, it is better she be embarrassed than dead."
Others said they would have dealt with the situation in a similar manner, writing: "I wish I would have done the same to my daughter at that age when I found her doing the same thing."
However, some accused her of humiliating and degrading her child instead of addressing the root cause of the problem as a family. Many voiced concerns about the long term psychological impact the video could have on her child, arguing that it could open her up to taunting and bullying.
One user posted underneath the video: "This girl is going to be terrorised made fun of her whole life because of this video she will never be able to show her face in school again. I feel so sad for this girl."
"What kind of parent gets satisfaction of seeing their kids humiliated?" asked another. "She went too far […] There are better ways to handle a situation like that."
Ms Starks later published a second video on Facebook saying she was "overwhelmed with gratitude" to the thousands of people who had sent her friend requests. "I appreciate you for standing up, speaking your own mind and calling me a great mum. It [the video] was really hard for me to do, but I didn't want to be another parent on Facebook putting out a video where I beat my child or anything like that."
She said her initial video was published to encourage other parents to take what their child is posting online seriously and addressed the dissenting voices criticising her by insisting: "I am her mother before anything. I am not her friend. I am not here to let her do whatever she wants. My job is to raise her, and sometimes that takes a little bit of tough love."
Join our new commenting forum
Join thought-provoking conversations, follow other Independent readers and see their replies