New England boarding school under investigation following claims of decades of abuse against students
Statement by St George's School in Rhode Island apologises 'for the harm done to alumni' and admits its failure to respond 'served to compound this harm'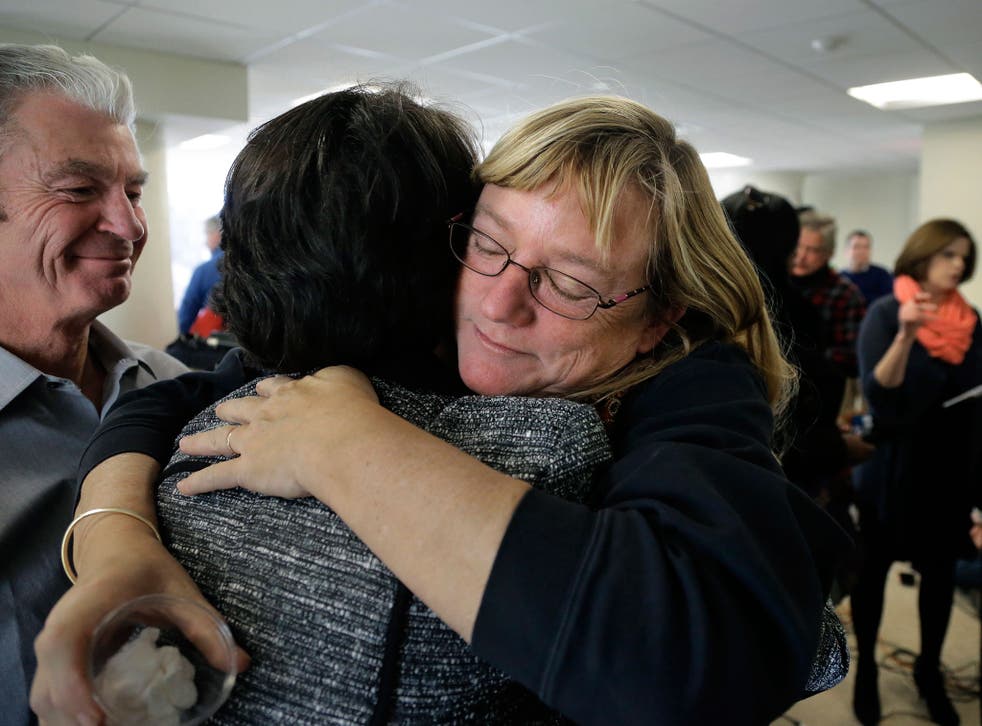 With its grand chapel and views to the Atlantic, St George's School in Rhode Island has educated the children of New England's prominent protestant families – the so-called "Wasp class" – for generations. The gates to campus, however, are on Purgatory Road and today it is mired in allegations of sexual abuse.
That horrendous harm was done at the co-educational boarding school is no longer in debate. In December, the school circulated a preliminary report into the abuse claims to its alumni, acknowledging that it had found credible proof that 26 students had suffered sexual abuse, including in some instances rape, in the 1970s and 1980s. It also conceded that it "failed on several occasions" to report the attacks.
But the abuse at the school, which is run by the Episcopalian Church, itself part of the worldwide Anglican Communion, may have been wider. According to lawyers representing some of the victims, they now number 40 and more may yet come forward. They also say the abuse carried on until 2004.
The school, with a student body of less than 400 aged 14 and up, said in a statement that it "deeply apologises for the harm done to alumni" and that its failure to respond "served to compound this harm". It added: "We recognise the long-lasting impact of sexual abuse and are dedicated to working with survivors to aid them in healing from its painful aftermath."
The school's internal report has already triggered an investigation by Rhode Island state police. But at a press conference on Tuesday in Boston, the victims' group and their lawyers demanded an independent investigation.
"There's no explanation, quite frankly, for an environment like St George's School, which allowed these predators dressed up like sheep to prey like wolves on children," said Eric MacLeish, a lawyer who is himself an alumnus. "The school has acted and not acted, and now it's time for the victims to speak."
Another lawyer for the group likened the revelations to the paedophile priests scandal that engulfed the Catholic Church a decade ago. "Sexual abuse in education is the clergy abuse crisis of this decade, if not this century, and you're going to see more and more of it," warned Carmen Durso.
The scale of the predation at St George's is approaching that of the case at Horace Mann School, an elite New York City prep school. Involving 63 former students, it burst into the open three years ago. It also echoes allegations made by former students of some of Britain's top boarding schools in recent years.
Among those stepping forward on Tuesday was Harry Groome. Now aged 52, he said he was raped by another student at the school as still more students watched. He demanded that the present headmaster, Eric Peterson, resign because he allegedly failed to push the investigation forward earlier. The school has since indicated that he does not plan to and there have been no reports of abuse under his watch.
Anne Scott, who left the school, which is close to Newport, in 1980, said that she had been repeatedly raped by a sports teacher, identified in the school's own report as Al Gibbs. "I was threatened not to tell anyone. If I told anyone he would come after me and I would be in trouble," she said, weeping. She also recalled telling the then headmaster, Anthony Zane, about the assaults.
"He looked at me and he said, 'You are just a distraught young lady, you are mentally unstable,' and didn't believe me and proceeded to completely ignore what I told him," she said. "And I think that's what upset me more than anything else – the fact that he didn't believe me and it still happened to other girls after me. Nothing was done."
Mr Gibbs was sacked in 1980 and has since died. The report says, however, that as many as six other former staff members committed abuse and four may still be in positions with access to children.
Join our new commenting forum
Join thought-provoking conversations, follow other Independent readers and see their replies