New Hampshire primary: Donald Trump and Bernie Sanders win — live updates
Donald Trump wins the Republican vote, while Bernie Sanders beats Hillary Clinton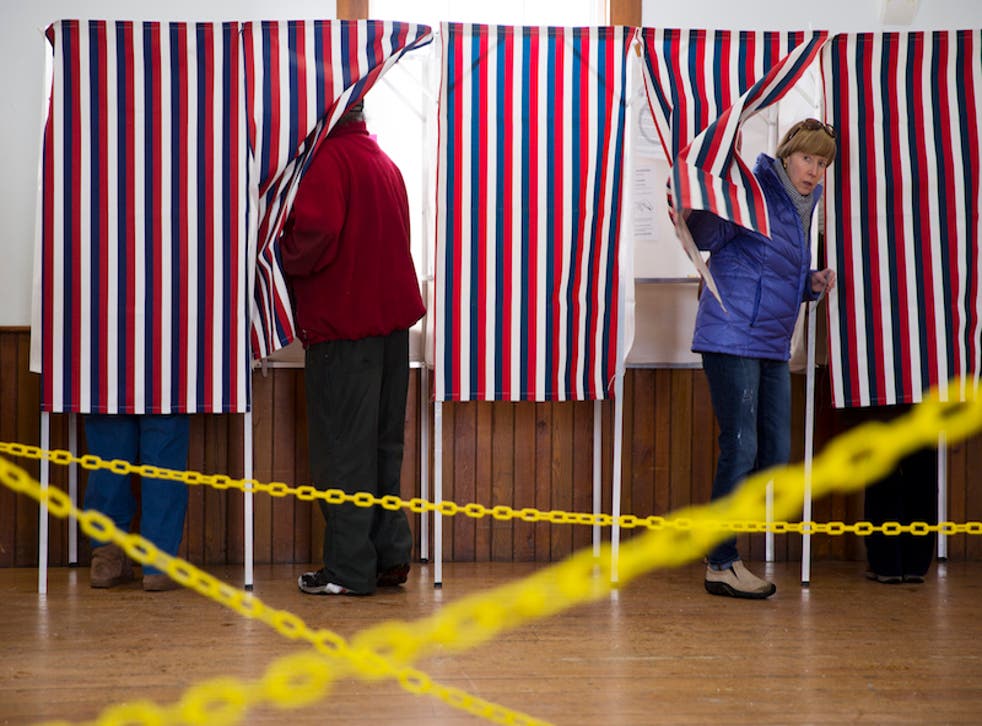 Donald Trump and Bernie Sanders won the New Hampshire primary on Tuesday, just as polls have projected. John Kasich, governor of Ohio, suprised and finished in second place.
The polls have opened with most due to close by 7pm local time (12am GMT)
But in nearby Millsfield, Ted Cruz beat Donald Trump and Hillary Clinton beat Mr Sanders
Please allow a moment for the live blog to load.
Mr Trump was leading the Republican field according to opinion polls, after Marco Rubio's rocky performance in a debate left Ted Cruz, the Texas senator, as his main rival.
In the Democrats' race, Mr Sanders has held an advantage over Hillary Clinton in New Hampshire for weeks.
"We're running a very radical campaign because we are telling the American people the truth and that's something that is not often told in the political world," he said after finishing a narrow second to Mrs Clinton in the Iowa caucuses.
In pictures: US Elections 2016

Show all 15
The New Hampshire primary traditionally plays a pivotal role by providing momentum to the winners heading into the next contests in South Carolina and Nevada. Those candidates who fare poorly could see donations dry up and face pressure to withdraw from the race.
In the last 10 elections, the winner of the Republican primary went on to become the eventual nominee eight times and on the Democratic side, seven winners went on to become nominees.
Additional reporting by AP
Join our new commenting forum
Join thought-provoking conversations, follow other Independent readers and see their replies