New York City Mayor approves of 'buddy system' for women to prevent gang rape
Bill de Blasio said women being careful should help to quell the rising rape statistics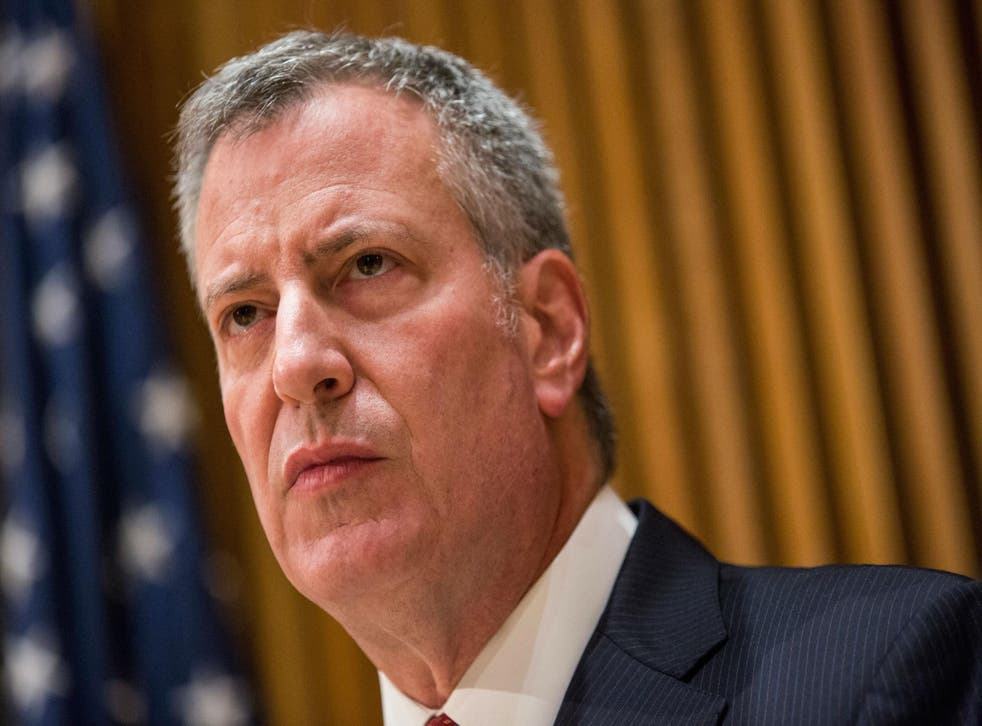 New York City Mayor Bill de Blasio has agreed with a top police official that a "buddy system", whereby women accompany each other outside, could help to prevent future instances of sexual assault or gang rape.
The Mayor earlier stood by Police Commissioner Bill Bratton'a suggestion that women should avoid walking alone, as reported by am New York.
"I think it falls under the broad rubric - and I believe this is what the police commissioner was saying - of people being vigilant, being careful in what they do," he said on Monday.
"But again, I don't want there to be any mistake, we are responsible [for] the safety of the women in this city."
The remarks come shortly after the gang rape of an 18-year-old women in a park in Brooklyn by five men, the youngest of which was 14. The woman was with her father when approached by the group, who pointed a handgun at them and ordered the father to leave. The father returned after 15 minutes with two armed police officers.
Four teenagers remain in police custody and one is on the run.
The previous week Mr Bratton said on radio WYNC that women who are drunk and leaving bars should not get into taxis alone.
The number of reported rapes in New York City has increased by 6% 2015.
A total of 14 out of the 166 reported rapes by strangers last year were carried out in taxis or other for-hire vehicles, up from 10 reported cases in 2014, according to the New York Daily News.
Mr Bratton's comments are of a similar vein to the Mayor of Cologne, Henriette Reker, who was widely condemned for telling women to keep strangers at an "arm's length" and adopt a "code of conduct" following the mass assault of women by 1000 men on New Year's Eve.
"It is completely inappropriate to say that young women should buddy up when getting into a cab or going home late at night," Councilwoman Laurie Cumbo told the press.
NYPD spokesman J. Peter Donald said in a statement that rape is "never the victim's fault, but you should know what you can do to minimize your vulnerability."
Join our new commenting forum
Join thought-provoking conversations, follow other Independent readers and see their replies