New York City Opera needs to raise millions fast– or the fat lady sings
70-year-old company says it plans to file for bankruptcy unless it manages to reach its fundraising goal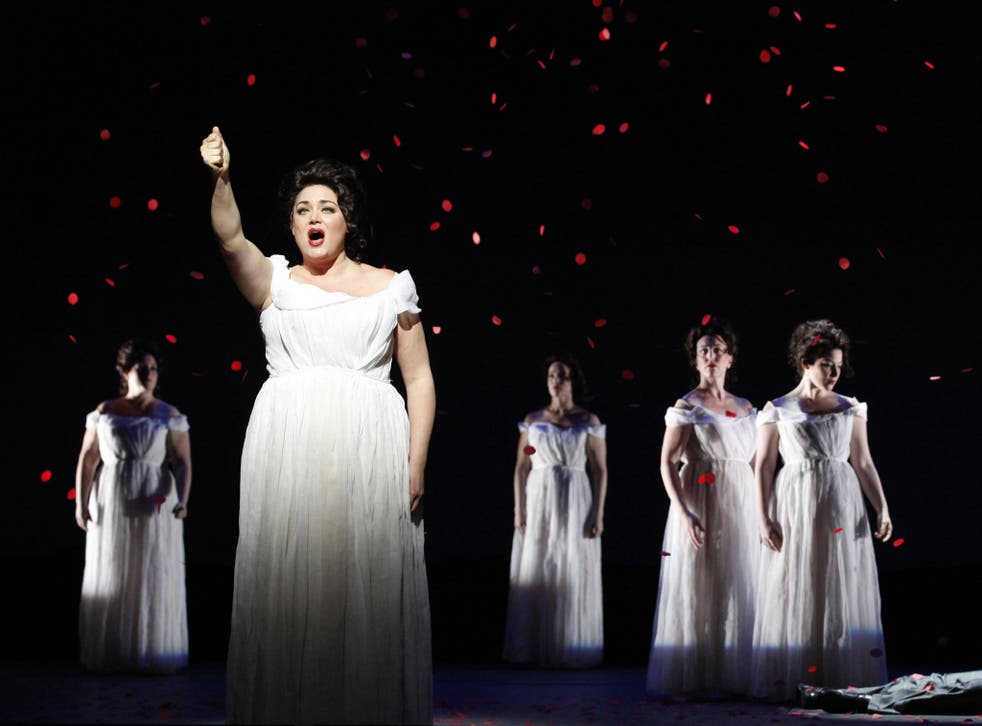 New York City Opera could be sounding its final note this weekend – at least for a while.
The 70-year-old company says it plans to file for bankruptcy and scrap most of its 2013-14 season unless it manages to reach its fundraising goal, which it admitted is not likely.
"The board has voted to start bankruptcy proceedings next week if we do not raise the $7m (£4.4m) by the end of Monday," spokesperson Risa Heller said, adding that commitments had been made for just $1.5m.
A collapse would leave the 130-year-old Metropolitan Opera as the city's only major opera company.
"It would be absolutely appalling to imagine a city as great as New York not being able to have two major opera companies," said Kasper Holten, director of opera at London's Covent Garden. "If you look at London, if you look at Berlin, if you look at Moscow, if you look at Vienna, they have two opera houses, and of course New York should have two opera houses."
Having presented 12 to 16 operas with a peak of about 130 performances in a season, the company has shrunk to four stagings and 16 performances in each of the past two seasons. Its endowment has dwindled from $48m in 2008 to $5.07m at the end of June 2012.
The company announced on 12 September that it needed $7m by the end of this month and said it hoped to raise $1m on Kickstarter.com. As of Thursday, $156,663 had been raised from 972 backers on the website.
"It's incredibly difficult to run an organisation of this size with our eye so closely fixed on the week-to-week cash flow. It saps the energy of the staff and frankly it undermines the bigger point, which is the company by many measures is in better financial shape than it has been in a long time," New York City Opera general manager George Steel said. "We've been creating some of the best work we have ever done, but what we cannot do without is the capital to make our shows happen."
The company says an additional $13m has to be raised by the end of this year to fund its 2014-15 season.
AP
Join our new commenting forum
Join thought-provoking conversations, follow other Independent readers and see their replies