New York City to settle Muslim surveillance lawsuit for spying on mosques, student groups and workplaces
The lawsuit claimed that the NYPD police officers were discriminating against the Muslim community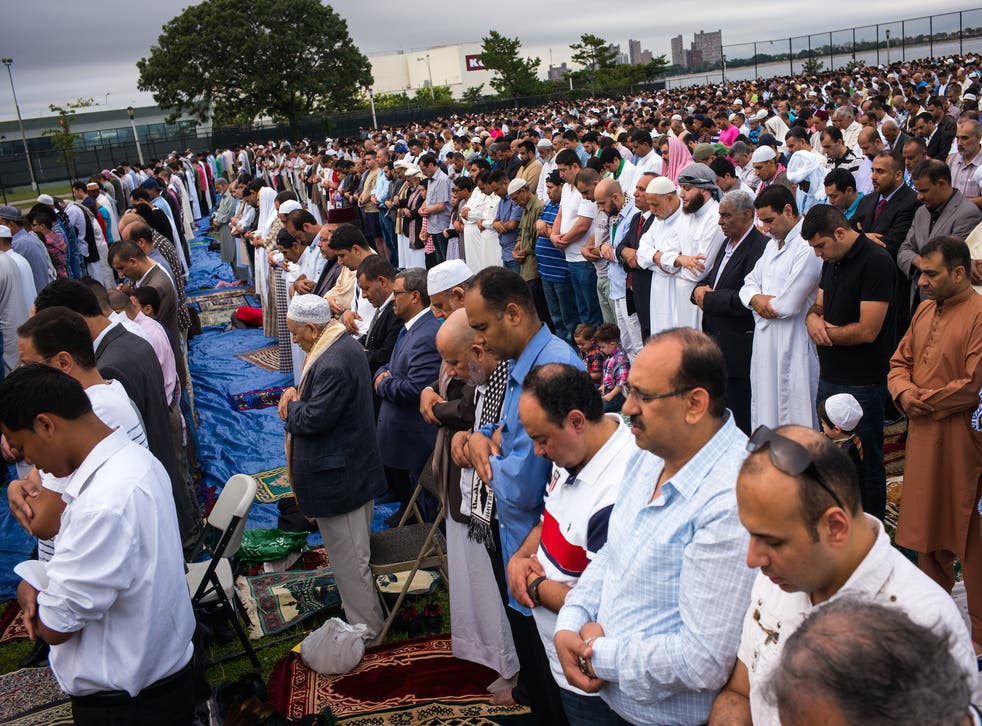 The city of New York has reached a preliminary settlement with Muslims who opposed police surveillance in their mosques.
Muslim community leaders, charities and mosques said their constitutional religious rights were being violated and city lawyers claimed both parties reached a settlement, the Associated Press reported.
The lawsuit cited the New York Police Department's post-9/11 surveillance as intrusive and destructive to the Muslim community. Federal officers allegedly spied on Muslim student groups, mosques and workplaces.
"Police need to be informed about where a terrorist may go while planning or what they may do after an attack," the city's lawyer Celeste Koeleveld said when the case was brought forth, the AP reported.
The report comes as President Barack Obama held the White House's annual Ramadan Iftar dinner Monday. Mr Obama took the opportunity to urge Americans to accept Muslims as part of their own communities, USA Today reported.
"Here in America, many people personally don't know someone who is Muslim. They mostly hear about Muslims in the news — and that can obviously lead to a very distorted impression," he said.
The American Civil Liberties Union and the New York Civil Liberties Union were two names listed among the plaintiffs.
A US federal appeals court in Philadelphia is currently reviewing a similar case, which was thrown out by a New Jersey judge. The 11 plaintiffs have claimed that police informants have intimidated Muslims in their workplace and places of worship, the Philly Inquirer reported.
Join our new commenting forum
Join thought-provoking conversations, follow other Independent readers and see their replies