New York explosion: NYPD investigating Tumblr manifesto claiming to be the suspected bomber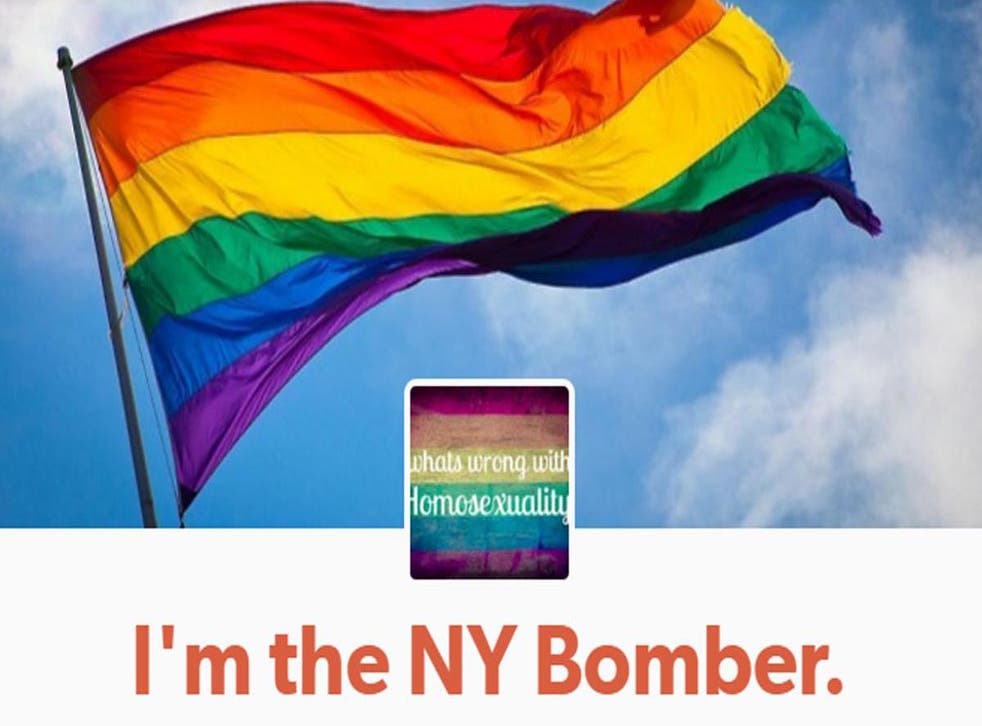 Authorities are investigating an alleged manifesto posted online which purportedly claims responsibility for an "intentional" bomb which exploded in New York earlier today, injuring 29 people.
A manhunt for the person or persons responsible is underway and the city's governor has stated the attack was an act of terrorism but there are no connections to international terrorist groups. New York Police Department say they are currently vetting a Tumblr post claiming to be written by the person who planted a bomb.
The post titled "I Am The NY Bomber" has been taken down by Tumblr but sources within the police department told The New York Daily News that they are taking the page's threats seriously and its content is subject to investigation.
CCTV captures moment of explosion in New York
"The explosives detonated in New York City, that was me," the posting reads. "Those were just some tests, I know where I have made errors and I will not make the same mistake next time."
"I did it because I cannot stand society. I cannot live in a world where homosexuals like myself as well as the rest of the LGBTQ+ community are looked down upon by society," the author continues.
"I don't know exactly how I feel about taking human lives. I suppose I'm just going to have to move forward knowing that what I am doing had a purpose and will in fact make a difference."
The authenticity of the posting has not been confirmed by authorities.
In pictures: New York bomb explosion

Show all 25
The bomb exploded in the Chelsea area of New York City, a neighourhood characterised by its art galleries and nightlife.
Officials found what they determined to be another explosive device just four blocks away from the blast late Saturday night.
Speaking at the scene, New York City governor Andrew Cuomo said: "We really were very lucky that there were no fatalities at the time", adding that all 29 people who were injured have been released from the hospital. Many of the injuries were caused by shrapnel from the explosion. Witnesses said the impact came from inside a dumpster near the Avenue of Americas.
Now, more than 1,000 additional state police officers and national guard officials will patrol the city's bus and subway stations after the blast on Saturday night, Cuomo announced at Sunday's press conference. He encouraged New Yorkers to go about their business as normal and reassured them that the city is once again safe.
"We're not going to let them win," Mr Cuomo said at the scene. "We're not going to let them instill fear."
The powerful bang was reported hours after an explosion let out in Seaside Park, New Jersey. Officials said a charity race—the Seaside Semper Five event for members of the US Marine Corps— was scheduled to pass through but thanks to an unexpected delay, no one was injured.
Mr Cuomo said that he believes both incidents are unrelated and that he was coordinating resources with New Jersey Governor Chris Christie. "As governor of New York, this is my worst nightmare."