New York prison break: Meat freezer was favourite place for illicit sex, says ex-inmate
Hunt for two escaped prisoners has reached its 12th day
Andrew Buncombe
Wednesday 17 June 2015 15:12 Comments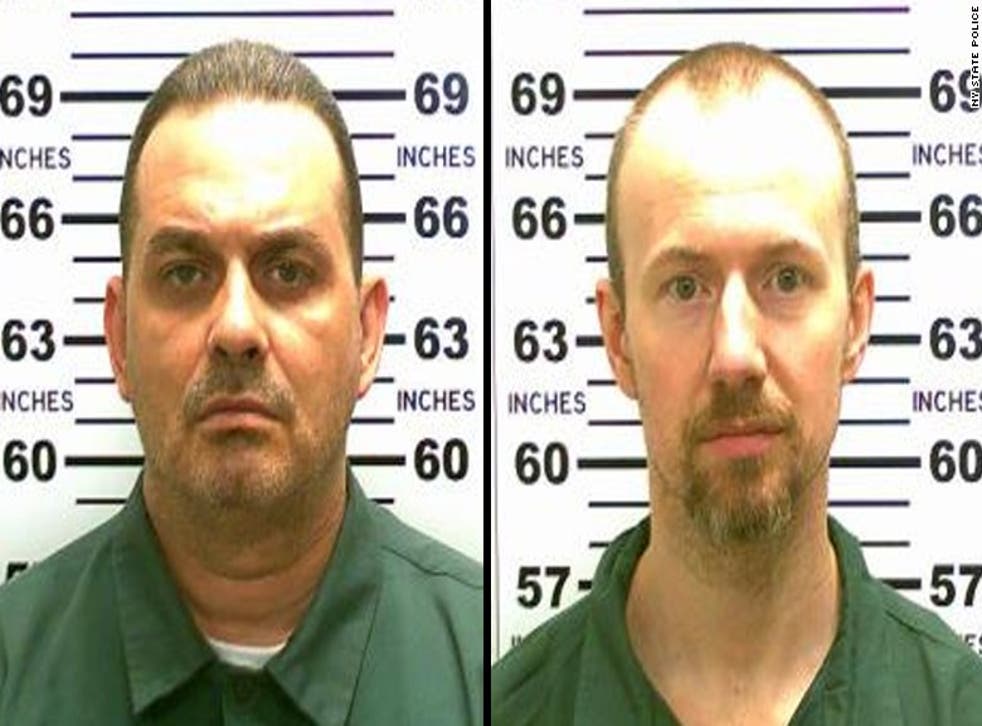 Amid the many unanswered questions in the strange, swirling case of the New York prison break is the matter of where the escaped prisoners allegedly got up to a little R&R with a female prison worker.
Now we know of at least one possible discreet location – the meat freezer.
A flurry of reports, most of them quoting anonymous officials, have alleged that Richard Matt and David Sweat wooed sewing instructor Joyce Mitchell and persuaded her to help their plot their Shawshank Redemtion-style escape.
The New York Post interviewed one former inmate of Clinton Correctional Facility, "Club Kid killer" Michael Alig, who said a favourite place for hanky panky was the meat refrigerator.
"It's easier to have sex with a woman [at the prison] than it is to have sex with a man," said Mr Alig, a party promoter who served 17 years for murdering his drug-dealer friend Angel Melendez.
He added: "The women are working on staff and they have access to private rooms, like the storage rooms or the meat freezer. A lot of things happen in the meat freezer. Because there's only one entrance, it can be locked, and there are no windows. Those places are known to everyone."
The hunt for Sweat and Matt has now reached its 12 day. Ms Mitchell has been charged with aiding the prisoners.
Register for free to continue reading
Registration is a free and easy way to support our truly independent journalism
By registering, you will also enjoy limited access to Premium articles, exclusive newsletters, commenting, and virtual events with our leading journalists
Already have an account? sign in
Join our new commenting forum
Join thought-provoking conversations, follow other Independent readers and see their replies