New York rocked by surge in 'China White' heroin deaths
Upstate New York is struggling to confront the scourge of heroin fatalities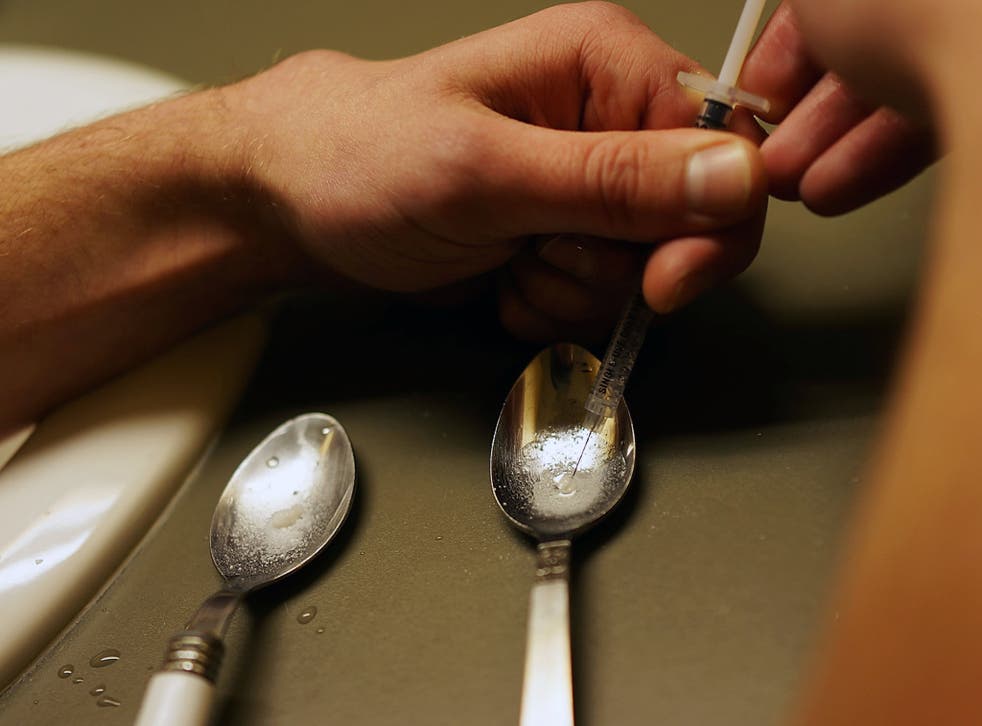 Officials in New York state are scrambling to respond to a flurry of deaths resulting from the use of heroin cut with a strong and deadly painkiller.
At least 23 people have died in less than two weeks after overdosing on heroin believed to have been cut with fentanyl, or fentanyl itself. Street names for the drug include "China White," "Drop Dead," and "Serial Killer." Fentanyl is a prescription painkiller that is 30 to 50 times stronger than heroin alone and can lead to a fatal overdose with just a tiny amount.
The Buffalo News said that 23 people had died in Erie County, which includes the cities of Buffalo and its surrounding towns, in the space of 11 days. The death toll represents the usual total of fatalities over a year.
The ages of the victims ranged from 20 to 61. The number of deceased is abnormally high, which has led public health officials to issue an emergency warning for addicts to discard recently purchased batches of heroin.
"If you have a packet of this drug you recently purchased, it is basically a death sentence. This epidemic knows no boundaries. It affects people from Buffalo to the affluent suburbs and to rural communities," Country Executive Mark Poloncarz told the newspaper.
According to the Erie County Department of Health last year, 24 out of 102 deaths from drug overdose were related to heroin. Many of those deaths were due to heroin laced with synthetic opiates such as fentanyl.
"Unfortunately, the deaths attributable to opioid abuse continue to grow across our entire county in all areas: urban, suburban and rural. No one and no family should underestimate the seemingly invincible power of an addiction to opiates," Erie County Health Commissioner Dr Gale Burstein said in a statement.
Disturbing Report Finds Heroin Selling for $5 in Parts of Pennsylvania
She added that substance abuse is a chronic disease and should be treated as such to decrease the number of deaths caused by drug overdose.
However for many addicts, it is easier to get heroin than medical treatment. Addicts living in central New York state must wait an average of one year to be admitted into Crouse Hospital's methadone treatment programme. The programme is the only one of its kind in the area. The inadequate access to recovery programs can cause addicts to pass on their addition to newborn babies or fatally relapse.
While the heroin epidemic is one of New York's most pressing public health concerns, it is not the only area in the country forced to confront the issue. Heroin related deaths increased 27 percent while fentanyl deaths increased by 148 percent in Connecticut between 2014 and 2015, James Gill, Chief Medical Examiner of Connecticut, told the Hartford Courant.
Other New England states hit by a surge in fentanyl related deaths include Vermont, where the two drugs have caused 17 deaths between 2010 and 2014.
Meanwhile, legislators in New Hampshire created a 26-person taskforce to determine how to decrease the number of fentanyl related deaths. Some of these initiatives include efforts to inform the public about the dangers of using opiate-based drugs and distributing Narcan kits, which is used to reverse the effects of opioids, to police officers.
"More people die of overdoses than gun violence, yet everyone is focused on gun violence," Jeremy Klemanski, president and CEO of Syracuse Behavioral Healthcare, told Syracuse.com.
Join our new commenting forum
Join thought-provoking conversations, follow other Independent readers and see their replies