New York's billionaire ex-mayor Michael Bloomberg to be given honorary knighthood
Michael Bloomberg will be able to add 'KBE' to his name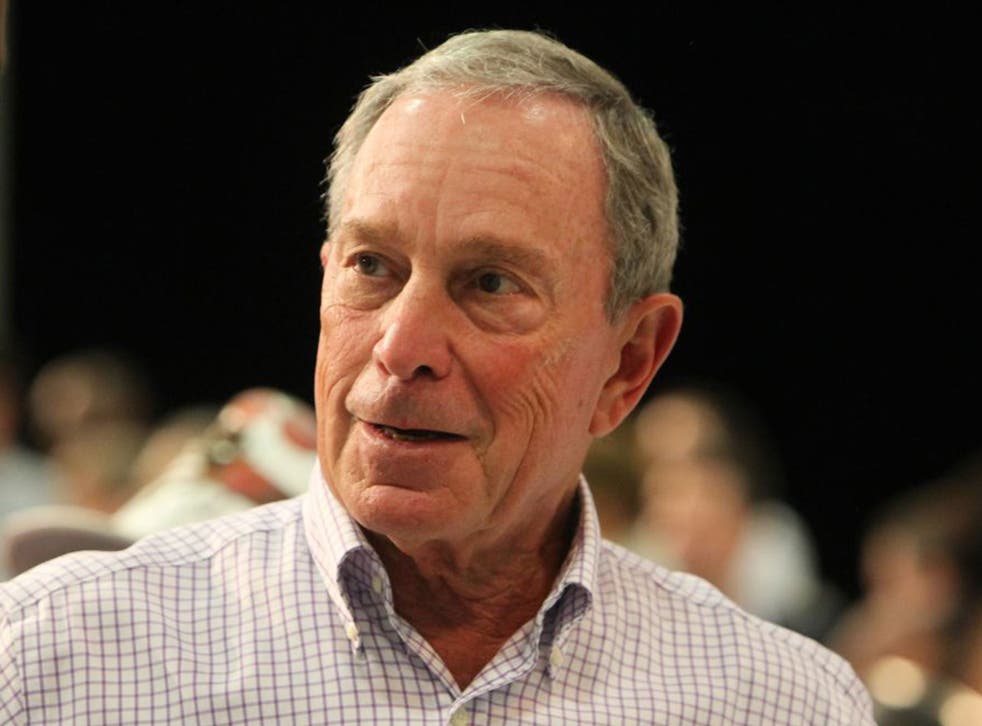 Thanks to David Cameron's indiscretion, he already knows that her Majesty "purrs" – as, thanks to a powerful microphone, do we all.
But now Michael Bloomberg, the billionaire businessman and former Mayor of New York, is to get to hear that purr for himself when he is conferred as a Honorary Knight of the Most Excellent Order of the British Empire.
The British Embassy in Washington yesterday announced that Mr Bloomberg will get the honour in "recognition of his prodigious entrepreneurial and philanthropic endeavours", and the way in which he has help bolster the "UK-US special relationship".
He follows in the footstep of other foreign luminaries such as Bob Geldof, Angelina Jolie and Mother Teresa to receive the award which allows them (if they want) to add the letter "KBE" after their name. The British Ambassador to the US, Sir Peter Westmacott, announced the decision on Twitter, praising Mr Bloomberg's exceptional contribution to the UK through his public service. "The impact of his considerable philanthropic endeavours in the arts and education is felt by Britons every day," he added.
Mr Bloomberg said he was "deeply honoured" to receive the recognition which he said was especially meaningful to him because Britain was a place he had "long considered my second home".
The UK honours system includes "honorary" awards for foreign nationals who make an important contribution to British interests. All honorary awards are conferred by The Queen on the advice of the Foreign and Commonwealth Secretary. But the 72-year-old American, a well-known Anglophile with a £12m house in Knightsbridge's Cadogan Square, will not be able to style himself "Sir Mike" because he is not a British citizen. Mr Bloomberg is said to be a "great supporter of the arts and education in Britain" and committed more than £42.4m in philanthropic support to the UK.
Join our new commenting forum
Join thought-provoking conversations, follow other Independent readers and see their replies