Newtown massacre: US braced for change - but gun lobby stays silent
National Rifle Association keeps out of the debate that is central to its raison d'être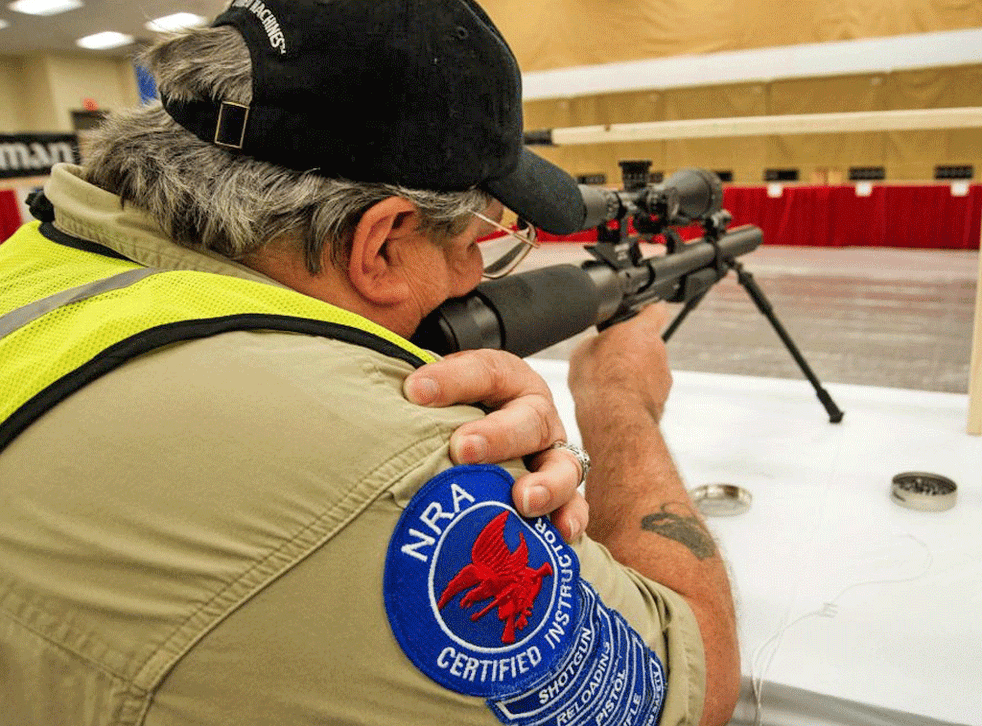 Since the last shot rang out on Friday morning the debate over how to prevent another Newtown massacre has grown ever louder. But one voice, perhaps the most influential voice of them all, has remained silent - that of the National Rifle Association.
No comment has been made by any of its leaders to the mainstream media and on Friday evening its Facebook page became unavailable to the public. The non-profit association, which many consider the most powerful lobby group in the US, is devoted to upholding the Constitution's Second Amendment, which says, "the right of the people to keep and bear arms shall not be infringed". It has 4.3 million members and on Thursday celebrated reaching 1.7 million "likes" on the social network.
But prior to its removal from view, the NRA's Facebook page was bombarded by critical comments from the NRA's opponents; it is thought the association is trying to escape the widespread social-media censure to which it has been subjected in the days following the shootings at Sandy Hook. Its official Twitter account, @NRA, has also been inactive since Friday.
In 2008, the NRA spent $100m (£62m) to thwart Barack Obama's presidential campaign, believing he would try to ban handguns. A 2012 anti-Obama campaign advertisement, still prominent on the association's website, claims an assault-weapons ban would "outlaw common rifles, including some of the most popular rifles used by law-abiding citizens for hunting, target shooting and self-defence". Before the 2012 race was decided in Mr Obama's favour, the NRA president David Keene said that defeating the President at the ballot box was the association's "major goal".
While the official mouthpiece of the gun lobby has kept a low profile, others have been quick to defend America's right to bear arms. Texas Republican Louie Gohmert, a former Appeals Court Judge, took to the airwaves on Sunday to proclaim that the problem was not too many guns, but too few. He said: "I wish to God [Sandy Brook principal Dawn Hochsprung] had had an M-4 in her office, locked up, so when she heard gunfire she pulls it out. [She then] takes him out – takes his head off before he kills those precious kids."
Mr Keene, who took up his role in May last year, was previously a political operative, working on Republican US presidential campaigns for Ronald Reagan, George H W Bush and Bob Dole. In 2008 and 2012, he endorsed Mitt Romney for President. There has been no word from him since Friday, or any from Wayne LaPierre, the CEO and executive vice-president of the NRA since 1991. Mr LaPierre joined the association in 1977, after having worked as an aide to a Virginia Democrat, but he has been orchestrating the NRA's campaigns against Democrat candidates (and some insufficiently gun-friendly Republicans) ever since Bill Clinton was President.
In 2000, Mr LaPierre accused the then President of having "blood on his hands" for having supported gun control. Following the shooting of Congresswoman Gabby Giffords and 18 others in Tucson in 2011, he declined to meet with gun-control advocates and the Justice Department to discuss policy, saying: "Why should I or the NRA go sit down with a group of people that have spent a lifetime trying to destroy the Second Amendment?"
Join our new commenting forum
Join thought-provoking conversations, follow other Independent readers and see their replies