Niagara Falls daredevil plans to cross Grand Canyon without a harness
Seventh-generation acrobat says it's "exciting" that there will be no safety precautions in place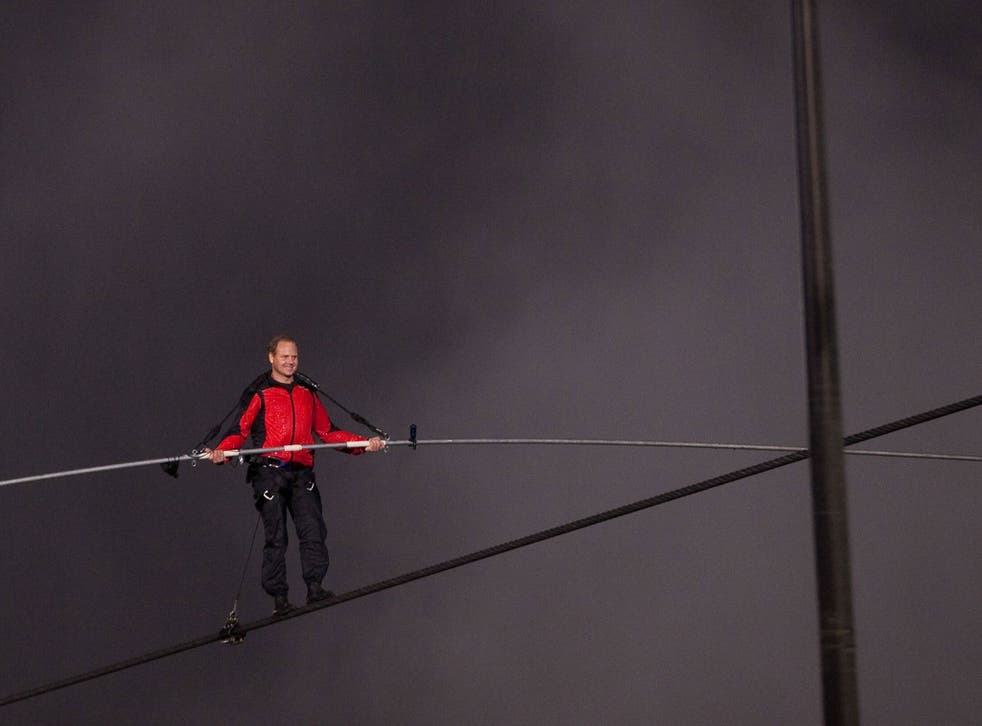 Nik Wallenda made history last year by becoming the first person to walk over Horseshoe Falls on a tightrope, but his bucket list of crazy stunts doesn't stop there.
Wallenda wants to take on another challenge and walk across the Grand Canyon on a tightrope. It will be the highest walk he's ever attempted at a height of a heart-racing 1,500 ft.
However, he's doing it on his own terms. Last year, his sponsors ABC insisted that he wear a harness, which was a disappointment for him. He told NBC: "It was my dream to walk over Niagara Falls since I was about five or six years old, but part of that dream was taken away because I had to wear that harness… The exciting thing about this event is that I will not be wearing any tether or any safety whatsoever."
Luckily for him, The Discovery Channel have no doubts about his skill as a tightrope walker, outbidding competitors to buy the exclusive rights to air the stunt live on June 23.
Join our new commenting forum
Join thought-provoking conversations, follow other Independent readers and see their replies