Nine Guantanamo Bay prisoners released to Saudi Arabia
The men are expected to take part in a rehabilitation program for former jihadis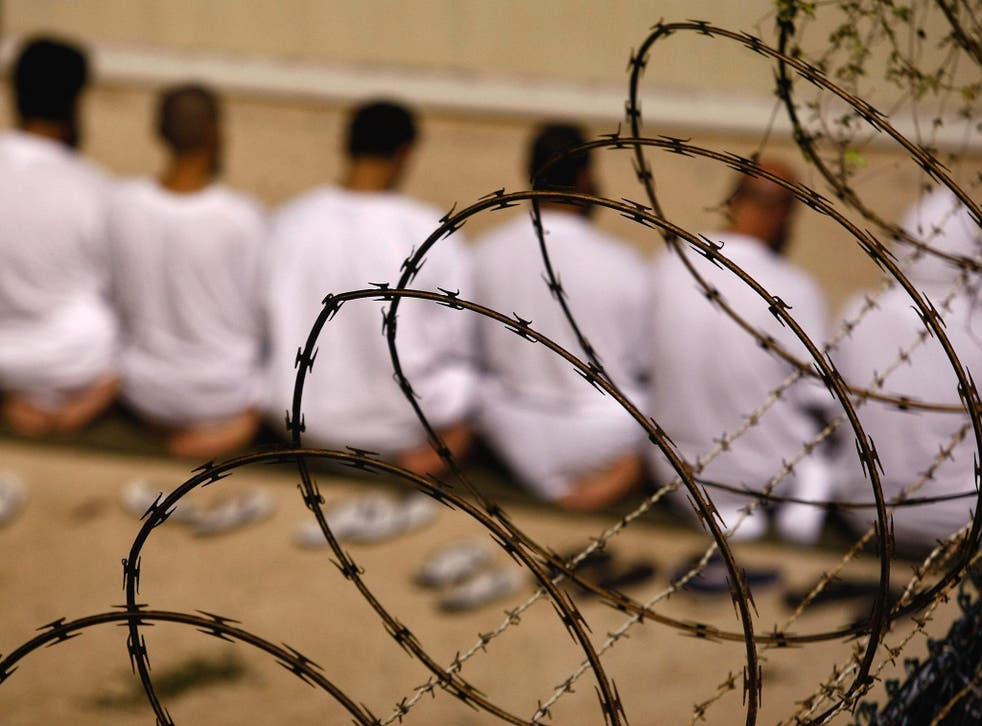 Nine Yemeni men have been released from the US military prison at Guantanamo and sent to Saudi Arabia for resettlement.
The men all have family ties in Saudi Arabia and are expected to take part in a rehabilitation program for former jihadis.
They could not be sent to their homeland because US officials feared instability there would enable them to resume the militant activities that landed them at Guantanamo Bay.
Yemen is currently engulfed in a civil war and has an active al-Qaeda insurgency.
One of the prisoners, Tariq Ba Odah, was a frequent hunger striker whose weight dropped as low as 74 pounds (34 kilograms) at one point.
"The United States is grateful to the government of the Kingdom of Saudi Arabia for its humanitarian gesture and willingness to support ongoing US efforts to close the Guantanamo Bay detention facility," the Pentagon said.
The release represents the largest group of prisoners released as part of President Barack Obama's plan to shut the controversial detention centre before he leaves office in January 2017.
It brings the prisoner population at the military prison to 80, including 26 cleared men expected to leave by the end of the summer.
Of the remaining population, 22 are expected to be transferred to maximum security prisons in the US, because they are considered too dangerous to release.
Most have been held without charge or trial for more than a decade, drawing criticism from human rights campaigners.
Additional reporting by agencies
Join our new commenting forum
Join thought-provoking conversations, follow other Independent readers and see their replies