No pardon for NSA whistleblower Edward Snowden, says US government
The former National Security Agency employee is still facing charges in the US after leaking classified information in 2013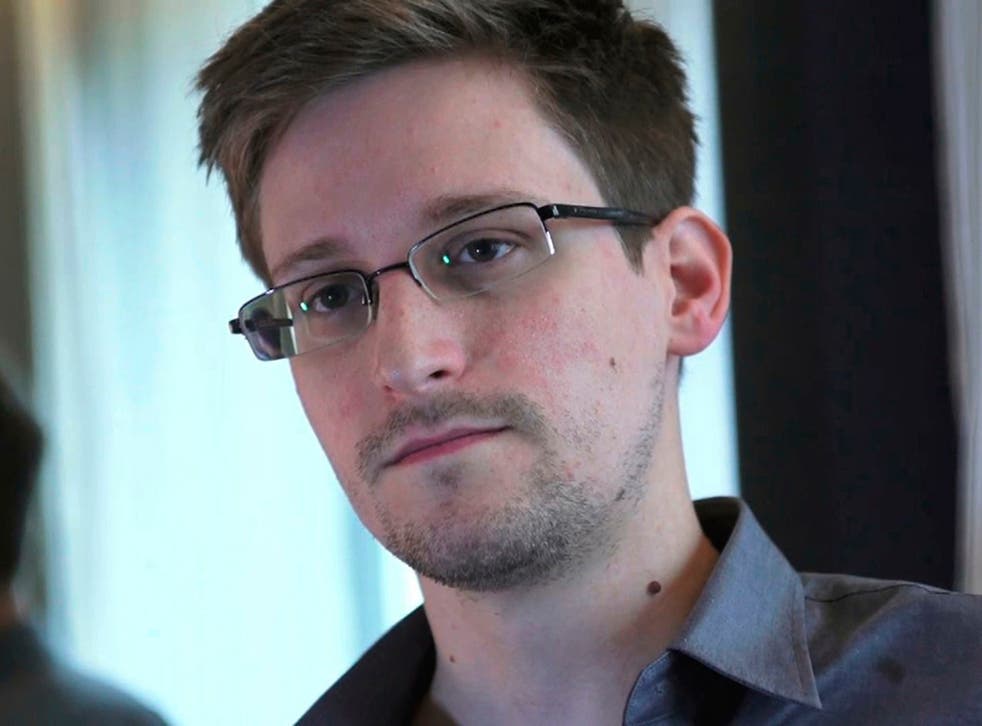 A petition calling for American intelligence whistleblower Edward Snowden to be pardoned has been rejected by the US government – two years after it was started.
More than 167,000 people signed the petition – calling for Mr Snowden to be "immediately issued with a full, free, and absolute pardon" – on the government's official petitions website, We the People.
But the US government said it would not be acting on it and instead urged Mr Snowden to return to America and be "judged by a jury of his peers".
Classified information revealing the extensive use of internet and phone surveillance by US intelligence services was leaked by the former National Security Agency and Central Intelligence Agency (CIA) employee in 2013, and then published in national newspapers in the UK and America.
In June that year, the US government charged Mr Snowden with theft of government property, unauthorised communication of national defence information and wilful communication of classified communications intelligence
Each charge carries a maximum 10-year prison sentence.
He left Hawaii, where he was living with his girlfriend at the time, and flew to Hong Kong, before travelling to Moscow.
Mr Snowden continues to reside in Russia, which does not have an extradition treaty with the US.
The US government is required to respond to petitions which receive more than 100,000 signatures.
Whistleblowing controversies of the last decade

Show all 12
In a statement, Lisa Monaco, the President's Advisor on Homeland Security and Counterterrorism, said Mr Snowden would not be exempted from the charges he faced and should stop hiding "behind the cover of an authoritarian regime".
"Mr Snowden's dangerous decision to steal and disclose classified information had severe consequences for the security of our country and the people who work day in and day out to protect it," she said.
"If he felt his actions were consistent with civil disobedience, then he should do what those who have taken issue with their own government do: challenge it, speak out, engage in a constructive act of protest, and - importantly - accept the consequences of his actions.
"He should come home to the United States, and be judged by a jury of his peers - not hide behind the cover of an authoritarian regime.
"Right now, he's running away from the consequences of his actions."
Ms Monaco said President Obama had introduced intelligence reforms seeking to address the balance of "how to protect ourselves and sustain our leadership in the world, while upholding the civil liberties and privacy protections".
But she added: "We live in a dangerous world.
"We continue to face grave security threats like terrorism, cyber-attacks, and nuclear proliferation that our intelligence community must have all the lawful tools it needs to address.
"The balance between our security and the civil liberties that our ideals and our Constitution require deserves robust debate and those who are willing to engage in it here at home."
Last month, Mr Snowden said that becoming an "international fugitive" was worth it because of the benefits it brought to public life.
"The difference is that you get a different quality of government when they are accountable to the public," he said via video-link at a human rights event organised by Amnesty International in London.
"The most liberating thing about burning your life to the ground, and becoming an international fugitive, or so I'm told, is that you no longer have to worry about tomorrow, you think about today," he added.
Join our new commenting forum
Join thought-provoking conversations, follow other Independent readers and see their replies