Andrew Cuomo calls for homeless people to be rescued from the streets in freezing weather
NY State Governor says authorities have an obligation to care for its citizens, but not all homeless people want to be moved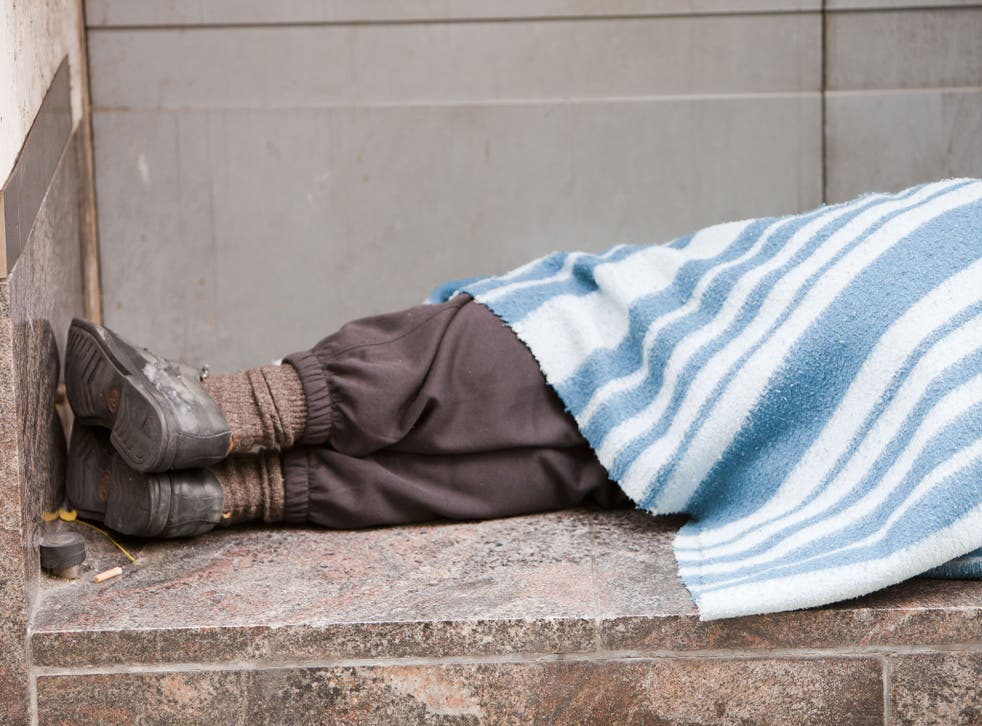 As temperatures in New York dip to below freezing for the first time this winter, the numbers of homeless people in the streets has become a cause for serious concern among state officials.
New York state governor Andrew Cuomo has issued an executive order, demanding that homeless people are taken to shelters in cold weather. Mr Cuomo cited an "obligation" to provide for its citizens.
There are 60,000 homeless people in New York, according to the Coalition for the Homeless.
Mr Cuomo pointed to the State system of more than 77,000 emergency shelter beds for homeless people, and that local authorities should work in coordination with police and other local services to move people to shelters.
The state-wide mandate directs local services to make every effort they can to help homeless people, including extending shelter hours and to allow homeless people to remain indoors.
"[…] the State will assist local social services districts if they are lacking facilities, resources or expertise," the declaration read.
Speaking to 1010 WINS radio, he said: "Homeless people should not be left to freeze on the street."
In an interview with WCBS, Mr Cuomo added: "I'm not going to argue an individual's right to freeze to death. I want to argue an individual's human right to housing and services and shelter."
James Winans, Chief Development Officer at the Bowery Mission, a 136-year-old homeless charity in New York, said the Governor is attempting to address a very important need for shelter.
"But yes, people remain on the street. This issue is something that the Bowery Mission has been seeking to address for many decades."
Mr Winans added that for the last two winters, his privately funded shelters have accepted around 200 people every night.
Sheila Turner, a member of Picture the Homeless, who has lived on the street for 30 years, said putting people in shelter is like "putting them in a cage".
"You can't imagine the things that have happened to people in there. How they've been hurt. Homeless people need housing, their own place. Not someone telling them when to sleep and what to eat," she said.
According to The Guardian, Karen Hinton, a spokeswoman for the New York City mayor, Bill de Blasio, questioned the lack of support or financing for the executive order.
"We support the intent of the executive order, but to forcibly remove all homeless individuals in freezing weather, as the governor has ordered, will require him to pass state law," Ms Hinton said.
Mr Cuomo's order takes place from 5 January.
Join our new commenting forum
Join thought-provoking conversations, follow other Independent readers and see their replies