NYPD suspends officer who posted Snapchat photos of family in handcuffs
The Office of Internal Affairs is investigating the incident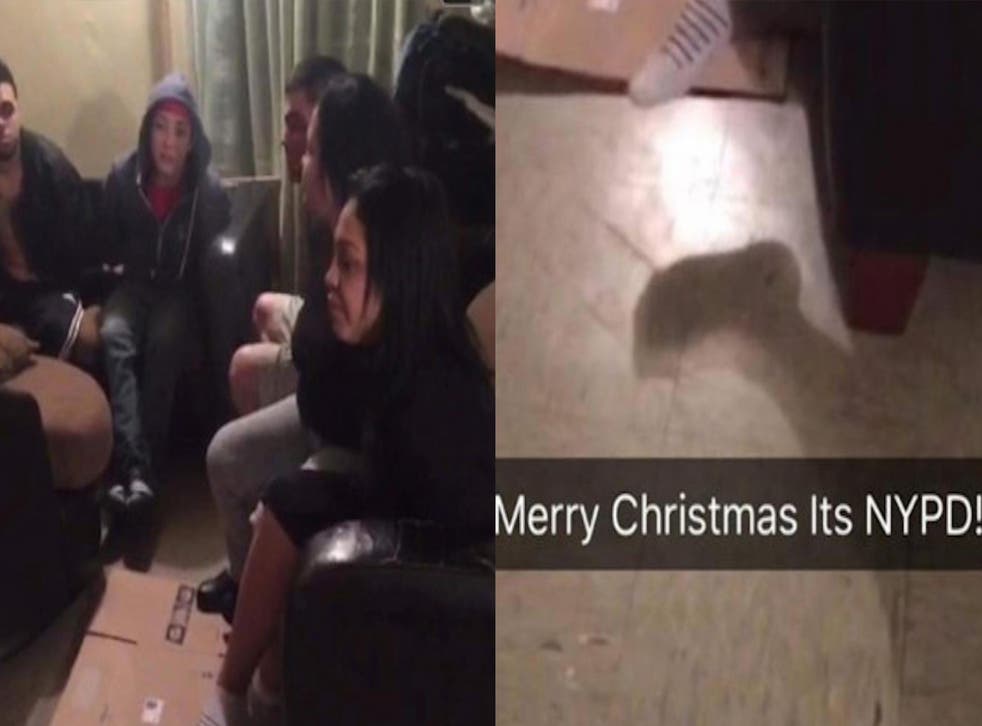 A family in Brooklyn was terrified and outraged after New York Police Department officers raided their home, placed everyone in handcuffs for several hours, and published footage of the arrests to Snapchat with the caption "Merry Christmas Its NYPD."
Members of the family immediately filed a complaint following Thursday morning's raid and called 911, claiming officers served a search warrant for the wrong address.
"The worst part was the Snapchats," 28-year-old Kimberly Santiago told ABC 7. "That's what really got to me."
Protests and outrage across the US following killings by police

Show all 19
Once the unidentified officer published the images to Snapchat, they appeared in the "New York Story" feed, typically showcasing a collection of images and videos uploaded from across the city.
"Oh my God. When I saw that, I just said, man, this whole time this guy was recording this, like we were a joke?" Santiago told the New York Daily News.
One notable civil rights activist in the family's corner is Grey's Anatomy actor Jesse Williams who tweeted his outrage over the story on Sunday morning.
"Incredibly childish, culturally sick & dangerously powerful. #HorribleAsCulture The company we keep & finance," he wrote on Twitter. "#HappyHolidays though"
The officer in question has since been suspended from the department while the Office of Internal Affairs investigates the incident. However, the department contradicted the family's story by saying the officers issued a warrant to the correct address.
It's currently unclear if the officer is being paid during his suspension.