Obama cuts short the sentences of 61 drug offenders
This brings the number of his commutations to 248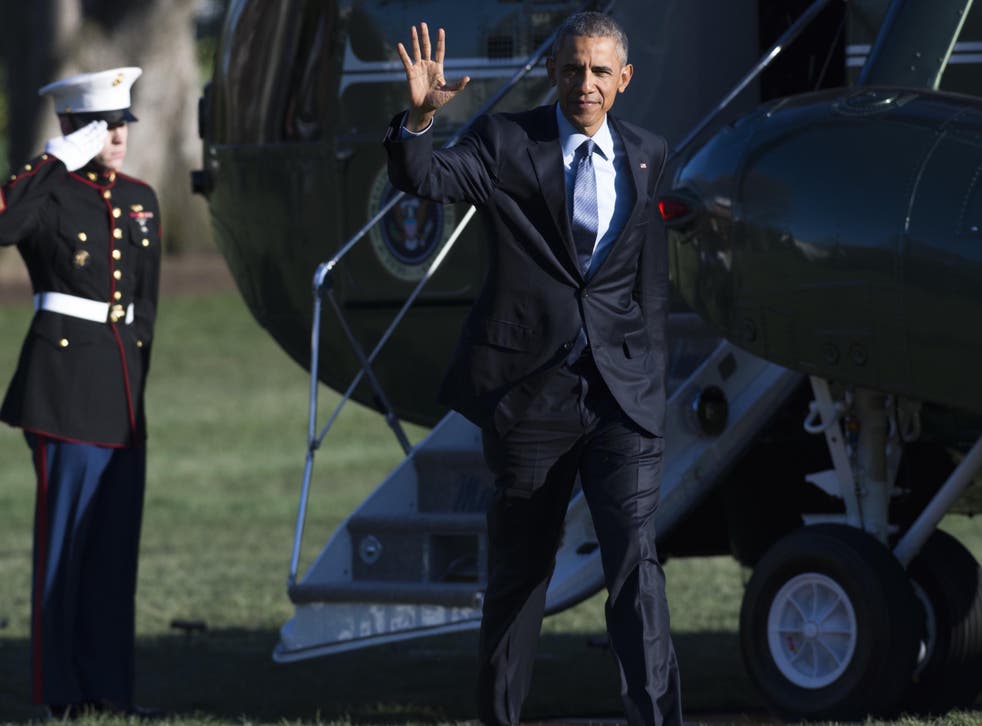 President Barack Obama has commuted the sentences of 61 drug offenders in his latest effort to reform the US criminal justice system.
The predominantly male inmates — a third of whom had life sentences — were all nonviolent offenders serving time under what the White House called "outdated and unduly harsh sentencing laws." Obama also called the laws an undue burden on taxpayers' dollars.
"The power to grant pardons and commutations… embodies the basic belief in our democracy that people deserve a second chance after having made a mistake in their lives that led to a conviction under our law," Obama said in a letter written to the 61 individuals receiving clemency.
"Simply put," the president said, "their punishments didn't fit the crime."
Most of the inmates will be released on July 28, according to a White House statement.
The latest commutations bring the total number of people granted clemency by Obama to 248. "More than the past six presidents combines," the website says.
"Throughout the remainder of his time in office, the president is committed to continuing to issue more grants of clemency as well as strengthening rehabilitation programs," White House counsel Neil Eggleston wrote on the White House blog.
The White House called for broad criminal justice reform in the blog post, noting that while clemency can address the issue on an individual basis, it fails to tackle the gargantuan task of making the system more fair and just.
In 2015, then Attorney General Eric Holder announced the Justice Department's shift away from seeking mandatory minimums for minor drug offenders.
"For years prior to this administration, federal prosecutors were not only encouraged — but required — to always seek the most severe prison sentence possible for all drug cases, no matter what risk they posed to public safety. I have made a break from that philosophy," said Holder, in one of his final speeches before stepping down. "While old habits are hard to break… a dramatic shift is underway in the mindset of prosecutors handling nonviolent drug offenses.
"I believe we have taken steps to institutionalize this fairer, more practical approach such that it will endure for years to come."
Join our new commenting forum
Join thought-provoking conversations, follow other Independent readers and see their replies