Omar Mateen: Domestic violence, bodybuilding and brushes with the FBI - everything we know about the Orlando gunman
The 29-year-old was a security guard at a retirement home and carried a gun as part of his duties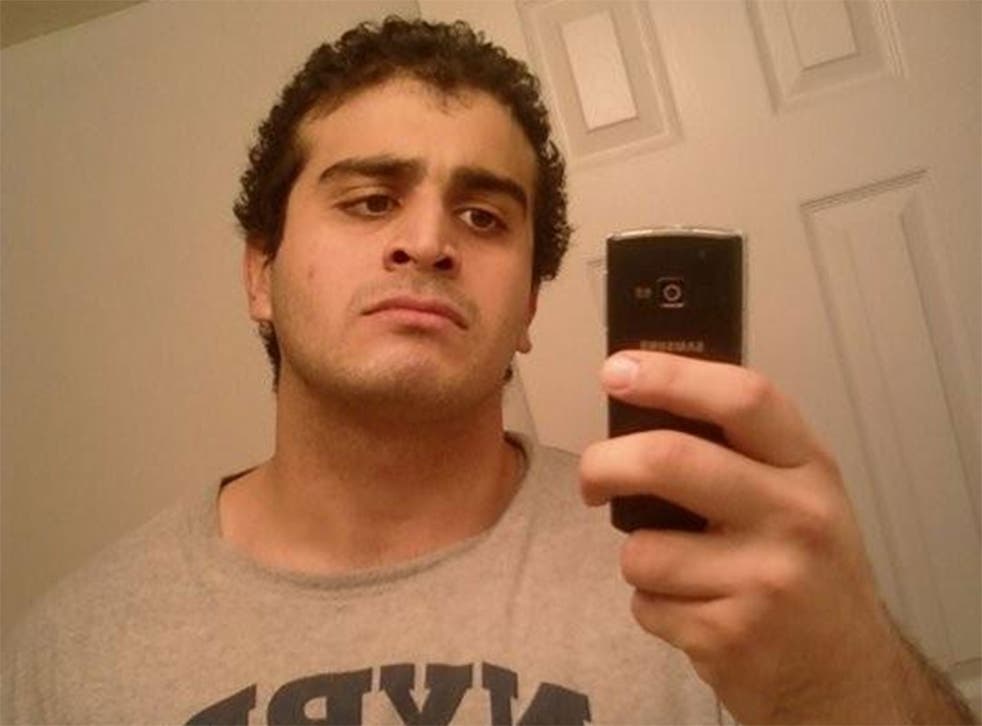 Omar Mateen, the man responsible for the mass shooting that left at least 49 people dead and more than 50 injured at Orlando's Pulse gay nightclub, was a 29-year-old US citizen. Born in New York to Afghan immigrant parents and brought up in Florida, he lived at an apartment in Fort Pierce, more than 100 miles from the scene of the shooting.
Mateen was married with a three-year-old son. A keen bodybuilder, he had worked for the global security firm G4S since 2007, according to the company, whose spokesman said he was working at a retirement home before the attack. He was subject to background checks in 2007 and again in 2013, and was required to carry a firearm on the job.
Law enforcement officials said he had two firearms licences, both of which were set to expire next year. He had purchased a pair of guns in the days leading up to the rampage, during which he was armed with an AR-15-style semi-automatic assault rifle and a Glock 17 handgun.
Mateen was previously married to another woman, Sitora Yusify, but the couple divorced in 2011. Now living in Colorado, Ms Yusify told reporters that she had met Mateen online and moved to Florida to marry him in 2009. She fled after a mere four months of marriage, she said, explaining that Mateen was violent and "mentally unstable" and had a history of steroid use.
Mateen was religious, Ms Yusify said, but did not appear to have been radicalised. He attended evening prayers at a Fort Pierce mosque three to four times each week, where other regulars told The Independent he had exhibited no signs of being violent. He reportedly travelled to Saudi Arabia in 2011 and 2012 on the annual hajj pilgrimage.
Several of his former classmates at Martin County High School in Florida claimed to the Washington Post that Mateen had "started jumping up-and-down cheering" in their classroom as the 9/11 attacks unfolded in 2001.
The gunman's father, Seddique Mateen, described him as "a good son and an educated son" and insisted the Orlando attack had "nothing to do with religion". Instead, he suggested, Mateen had recently been enraged by seeing two men kissing in Miami.
Seddique Mateen, a life insurance salesman, regularly uploads rambling video monologues about Afghan politics, in which he has spoken favourably of the Taliban. In a new video posted on Monday, he said his family was "saddened" by the "tragic" attack, suggesting it was up to God to enact "punishment" for homosexuality.
Law enforcement officials said that Mateen called 911 during his rampage and pledged allegiance to Isis, which has subsequently claimed responsibility for the attack, despite the lack of any apparent links between the gunman and the terror group. The massacre ended when Mateen was shot and killed by police.
Mateen had no criminal record, but was previously on the FBI's radar as part of two separate probes: once in 2013, when co-workers reported that he had made "inflammatory" remarks, and again in 2014 when another Fort Pierce man travelled to Syria to become a suicide bomber. Investigators interviewed Mateen three times but determined that he was not a threat.
Join our new commenting forum
Join thought-provoking conversations, follow other Independent readers and see their replies