Omar Mateen: At gunman's Florida mosque prayers offered for those killed in Orlando
Regulars said the 29-year-old had shown no sign of radicalisation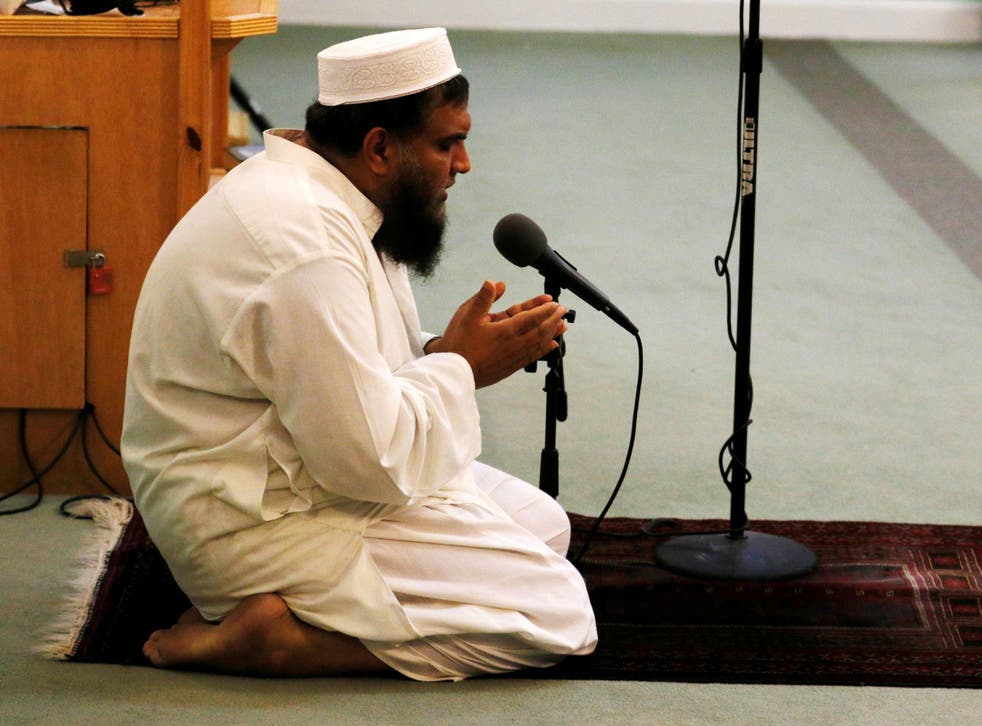 At the mosque frequented by Omar Mateen, a community gathered to offer prayers. There were prayers to mark the breaking of the Ramadan fast and others too, for those killed in Orlando by a man they knew, albeit not well.
"He used to come here and pray in the night time, then he would leave. He would come with his five-year-old son," said Shafiq Rehman, the imam at the Islamic Centre of Fort Pierce. "The last night he came was on Friday night."
The regulars at the mosque, the oldest of its kind in the area, were on Sunday trying to make sense of the act of violence perpetrated by the 29-year-old just hours earlier, having apparently become inspired to act by Isis. They knelt to pray in a large, airy room, beneath slowly turning fans, many of them seemingly stunned.
They had seen no evidence of any such radicalism in the man who was born in New York and whose parents were originally from Afghanistan, they said. There had been no visits to Saudi Arabia or the Gulf. And they were equally adamant that his actions were prohibited by Islam. The koran, they said, spoke against the taking of innocent lives.
In pictures: Orlando nightclub shooting

Show all 30
Akhtar Kureshi, 63, originally from Karachi in Pakistan, said he had been at the mosque on Saturday night with Mateen's father, a peaceful man and from a "good family". He had learned of the news early on Sunday and struggled to believe that the killings at the Pulse nightclub had been carried out by a member of the mosque.
Orlando shooting: City feels 'extremely unsafe' says neighbour of shooter
"He used to come here, Friday night prayers, not five times a day," said Mr Kureshi, who was among the members of the mosque who invited members of the media to share their meal on Sunday night. "…and then something like this happens."
Reports said that Mateen was divorced from his wife seven years ago. The woman, Sitory Yusify, told the Washington Post that he had beaten her. She said she had met him online eight years ago and moved to Florida to marry him. "He was not a stable person," she said.
Mateen had worked with private security group G4S Secure Solutions as a private security officer. His father, Mir Seddique, told reporters he believed his son had been angered after seeing two men kissing in Miami. "This has nothing to do with religion," he said.
Abdulrauf Khan, an official with a the Florida chapter of a Muslim charity, said that members of the community frequently contacted the authorities if they believed that someone had become radicalised.
"It's our country, we live here, we have to keep it safe," said Mr Khan. "But if anyone wanted to do something, we would not know."
Mateen had lived about five miles away from the mosque in an apartment building set in a quiet neighbourhood of this coastal town, two hours from Orlando. The building had been raided by the police earlier in the day, as had his father's home, and officials were keeping people back. It appeared his flat looked out on to a pink bougainvillea.
A woman who gave her name as Lisa said she had seen Mateen occasionally but that she had never spoken to him.
The woman, who had previously served in the military police, said she had recognised his face when it was shown on the television news.
"I think I glanced at him. When I saw him on TV he looked familiar," she said.
Deandre Hill, 15, said the neighborhood where Mateen had lived was quiet and peaceful, "chilled". "I don't know what set him off. He went all the way to Orlando to kill those people for no reason," he said.
Gary Coddington, a retired cement worker, said he had returned from holiday in Mexico to discover that the property a street from his house was now the focus of an investigation into the worst mass shooting in modern US history.
He said he did not know Mateen, but assumed that he had seen him drive past. As with everyone he said he could not understand what had pushed him to act.
"He is crazy. This is not about guns," he said. "God made all the people in the world. He made the gays. But he also made this guy."
Join our new commenting forum
Join thought-provoking conversations, follow other Independent readers and see their replies