Omar Mateen: Orlando gay night club gunman worked for global security firm G4S
Private security group says it is 'co-operating fully' with law enforcement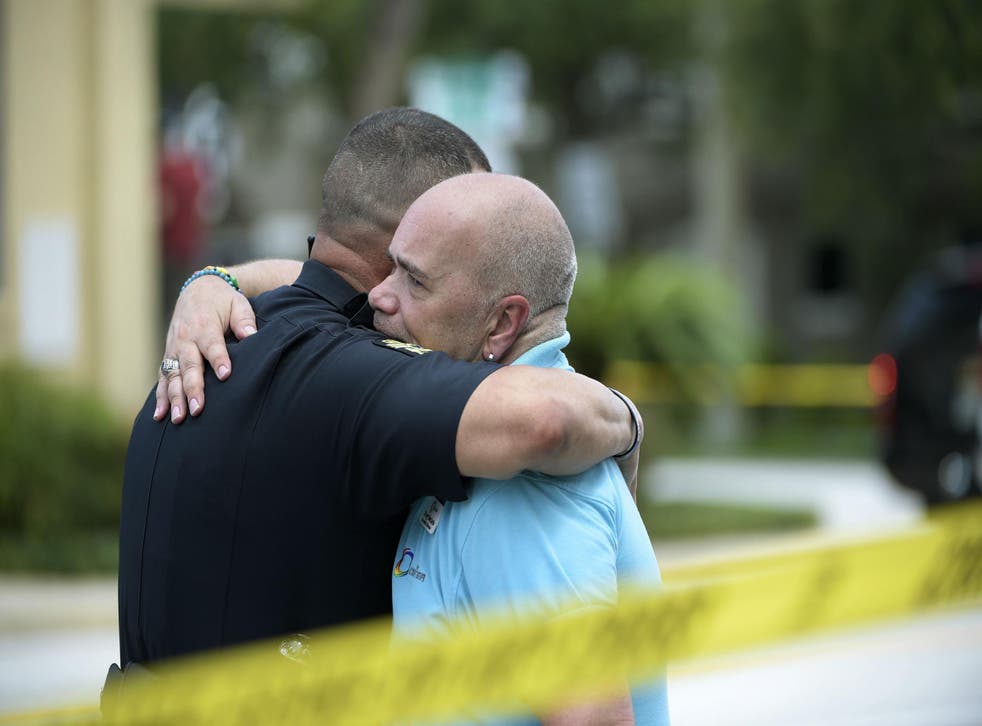 The global security firm and employer of the man who killed at least 50 people at a gay nightclub in Orlando has said it is "shocked and saddened" by the mass murder and is working with law enforcement.
Omar Mateen worked with private security group G4S Secure Solutions as a private security officer in Florida. The role requires 28 hours of classroom training by a licensed instructor.
Officials said he had two firearms licenses, a security officer license and a statewide firearms license, all expiring in September 2017.
Snapchat captures Orlando gunman firing 24 shots in 9 seconds
A statement from G4S, the firm that managed security for the London Olympics in 2012, read: "We are shocked and saddened by the tragic even that occurred at the Orlando nightclub. We can confirm that Omar Mateen had been employed with G4S since Sept 10 2007. We are cooperating fully with all law enforcement authorities, including the FBI, as they conduct their investigation. Our thoughts and prayers are with all of the friends, families, and people affected by this unspeakable tragedy."
Mateen worked with the company since 2007. It takes on public contracts and has done work with the US government.
They have provided security personnel for the Department of Homeland Security, US Customs and Border Protection at the US-Mexico border, and helped transport undocumented immigrants from urban areas.
50 people have been killed and 53 people were injured in the mass shooting on Saturday evening at the Pulse Orlando nightclub.
Twenty minutes into the attack, the 29-year-old shooter called 911 and pledged allegiance to Islamic State.
Join our new commenting forum
Join thought-provoking conversations, follow other Independent readers and see their replies