One killed, 2 wounded after active shooter opens fire on-campus at Sacramento City College
Police are searching for two suspects in an active shooter situation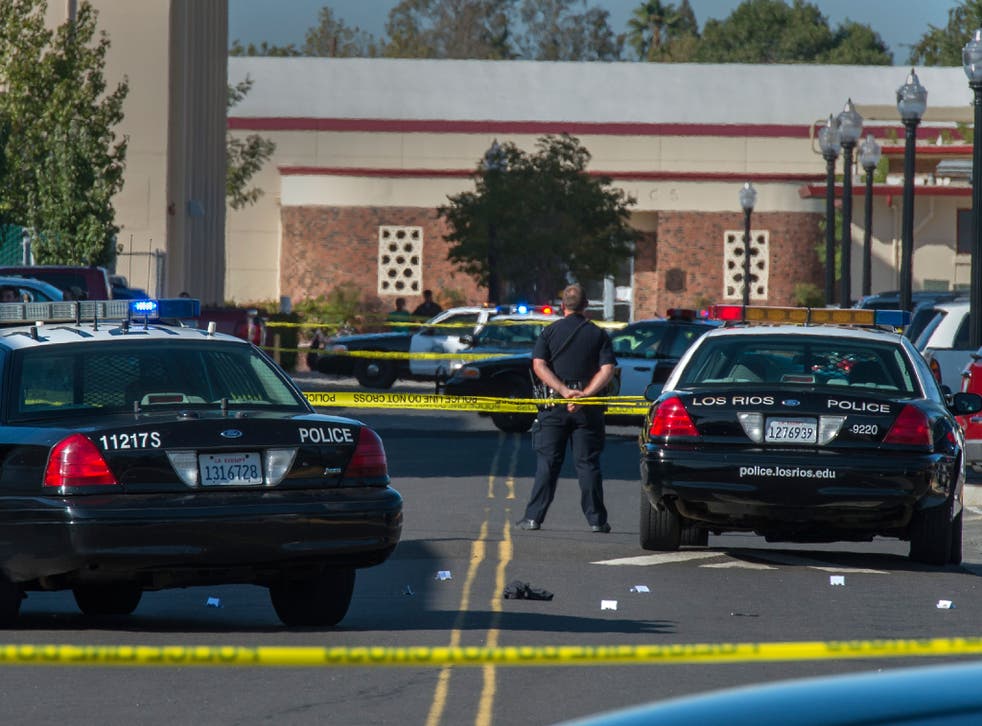 A manhunt is underway after a gunman opened fire on-campus at Sacramento City College.
Sacramento Police said three men were shot on Thursday night near a baseball field on the edge of campus. One victim was pronounced dead, and one was rushed to a local hospital. The other reportedly did not need medical attention.
The shooting was reported to police at 4pm PST. The campus immediately went on lockdown and students were rushed off-campus by police.
Los Rios Police, who are aiding the manhunt, told CBS13 Sacramento that two suspects are currently at large: one Hispanic male wearing a black shirt, and one black male wearing black trousers.
The baseball field is at the edge of campus, and it wasn't immediately clear whether the gunman or the victims have any connection to the college.
More than 25,000 students attend the college.
Join our new commenting forum
Join thought-provoking conversations, follow other Independent readers and see their replies