Online gun shop sells 30,000 AR-15 semi-automatic rifles in one week after Orlando shooting
AR-15s - Armalite Rifles - are similar to the weapons used in the mass shooting at Pulse nightclub and Sandy Hook elementary school in Connecticut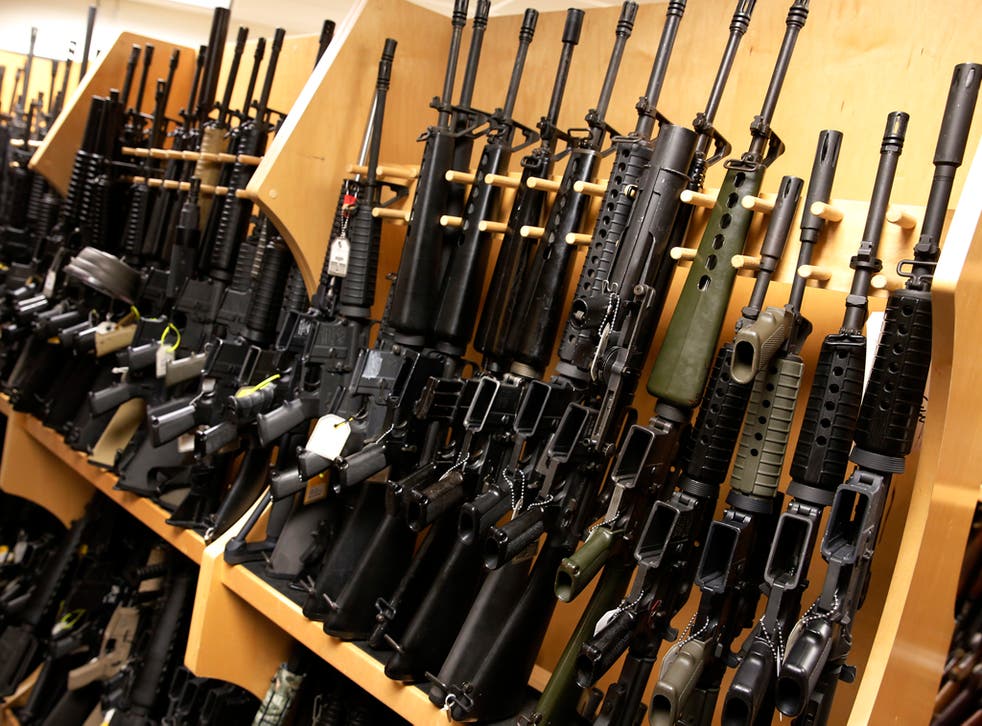 An online gun store based in the United States sold more than 30,000 AR-15 semi-automatic rifles in one seven-day period.
Hunter's Warehouse, based in Bellevue, Pennsylvania, claims that since the killing of 49 people in the Orlando nightclub shooting, the AR-15 - or Armalite Rifle - has proved popular with buyers.
A semi-automatic relation of the military M-16 assault rifle, the AR-15 is strikingly similar to the weapons used in the mass shootings at Sandy Hook Elementary School, San Bernadino Inland Regional Centre and Pulse nightclub in Orlando.
The owner of Hunter's Warehouse, Tom Engle, told Fox Business: "In particular the AR-15 has been selling very, very well. Shootings don't push up gun sales
"It's when the government starts talking about banning particular guns and up go gun sales.
"When people lose their right to buy a particular gun or a particular type of gun, they go after them and they want them then."
Rifles such as the AR-15 were banned in the United States by the 1994 Assault Weapons Ban.
In pictures: Orlando nightclub shooting

Show all 30
The weapons were then reintroduced into the market after the law expired in 2004 when the US Congress failed to renew it.
Gun owner Jon Stokes from Texas wrote on Vox: "With the AR platform, a person with absolutely no gunsmithing expertise can buy one gun and a bunch of accessories, and optimise that gun for the application at hand. You can even make an AR-15 into a pistol,"
"Cops and civilians buy AR-15s because that one gun can be adapted to an infinite variety of sporting, hunting, and use-of-force scenarios by an amateur with a few simple tools.
"In this respect, the AR-15 is basically a giant Lego kit for grown-ups."
Killers 911 call released
In the wake of the recent Orlando mass shooting, the US Senate has failed to pass new gun law restrictions including stronger buyer background checks and preventing pople on the FBI's terror watch list.
Join our new commenting forum
Join thought-provoking conversations, follow other Independent readers and see their replies