Online trolls target alleged rape victim Jada, by copying how she appeared in video of attack
Jada claims she has been harassed since she spoke out about the alleged assault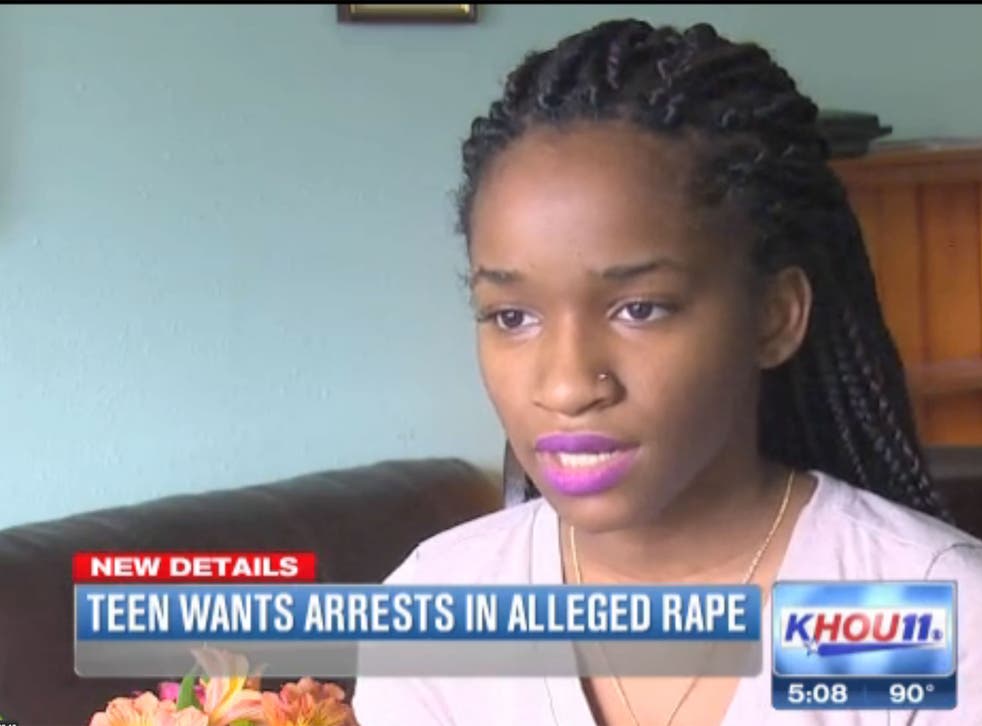 A teenage girl, who discovered she had been drugged and raped at a party in June after images of the alleged assault appeared online, has become the victim of online trolling.
16-year-old Jada from Houston, Texas, claimed that the teenage boys who had hosted the party had given her some spiked punch to drink, which caused her to become unconscious.
Jada waived her right to anonymity to give an interview with US TV network KHOU, in the hope that it would help bring her rapist and others to justice.
"There's no point in hiding," Jada told the broadcaster. "Everybody has already seen my face and my body, but that's not what I am and who I am."
But since Jada's story made international headlines, online bullies on social media, or so-called trolls, have shared photos of themselves imitating how the teenager appears in the pictures of her alleged attack, alongside #JadaPose.
However, Twitter uses have attempted to re-appropriate the hash tag by posting messages of solidarity with the teenager, as well as starting #JusticeforJada and #JadaCounterPose.
Global student network Feminist Campus has posted photos of its members on Twitter flexing their muscles labelled #JadaPose, calling on the social media website's users to "respect [rape] survivors."
In an interview outside the house where the party took place, Jada told reporters that she is also getting harassed in the street.
"My friends are getting harassed," said Jada. "I'm getting harassed. We can't go out or nothing. It's very embarrassing."
Joining Jada outside the house, her advocate Quanell X: "What took place here was a criminal act, and I want to see law enforcement treat this case with the kind of sensitivity and the priority that it deserves."
A police spokesperson from the Houston Police Department told the broadcaster that its juvenile sex crimes unit is handling the investigation, and that detectives are actively pursuing leads.
Join our new commenting forum
Join thought-provoking conversations, follow other Independent readers and see their replies