Oregon college gunman Christopher Harper-Mercer 'left manifesto' complaining about not having girlfriend
Nine people were killed in the shooting at Umpqua Community College
Serina Sandhu
Tuesday 06 October 2015 08:27 Comments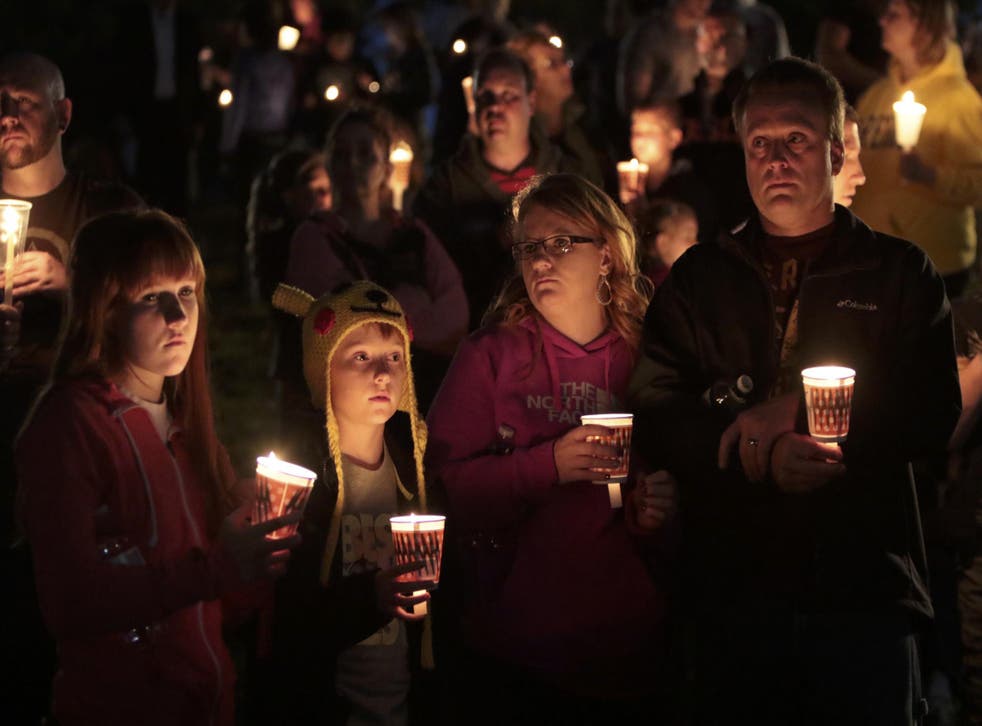 The gunman suspected of murdering nine people at a community college in the US reportedly left behind a manifesto in which he complained about not having a girlfriend.
Christopher Harper-Mercer shot his victims inside a classroom at Umpqua Community College, in Roseburg, Oregon, on Thursday.
It was reported that he demanded to know his victims' religious beliefs before opening fire.
The 26-year-old proceeded to kill himself after a shoot-out with the police. Nine other people were also wounded in the shooting.
In the manifesto, a law enforcement source said Harper-Mercer wrote something to the effect of: "Other people think I'm crazy, but I'm not. I'm the sane one."
The source also said his mother, Laurel Margaret Harper, told investigators her son had been struggling with mental health problems.
Harper-Mercer had six guns with him when he entered the classroom, according to The New York Times. Others were found at the home he shared with his mother.
His stepsister, Carmen Nesnick, said Harper-Mercer was born in the UK and travelled to the US as a young child.
Earlier this week, US president Barack Obama said he would visit victims' families in Roseburg on Friday. The shooting has led the president to call for stricter gun laws in the US.
Some staff and students returned to the campus on Monday for the first time since the shooting but classes remained cancelled this week. Some prayed in front of the building while others left flowers.
Additional reporting by AP
Register for free to continue reading
Registration is a free and easy way to support our truly independent journalism
By registering, you will also enjoy limited access to Premium articles, exclusive newsletters, commenting, and virtual events with our leading journalists
Already have an account? sign in
Join our new commenting forum
Join thought-provoking conversations, follow other Independent readers and see their replies