Original Magna Carta copy has arrived in New York City
The document is kicking off its world tour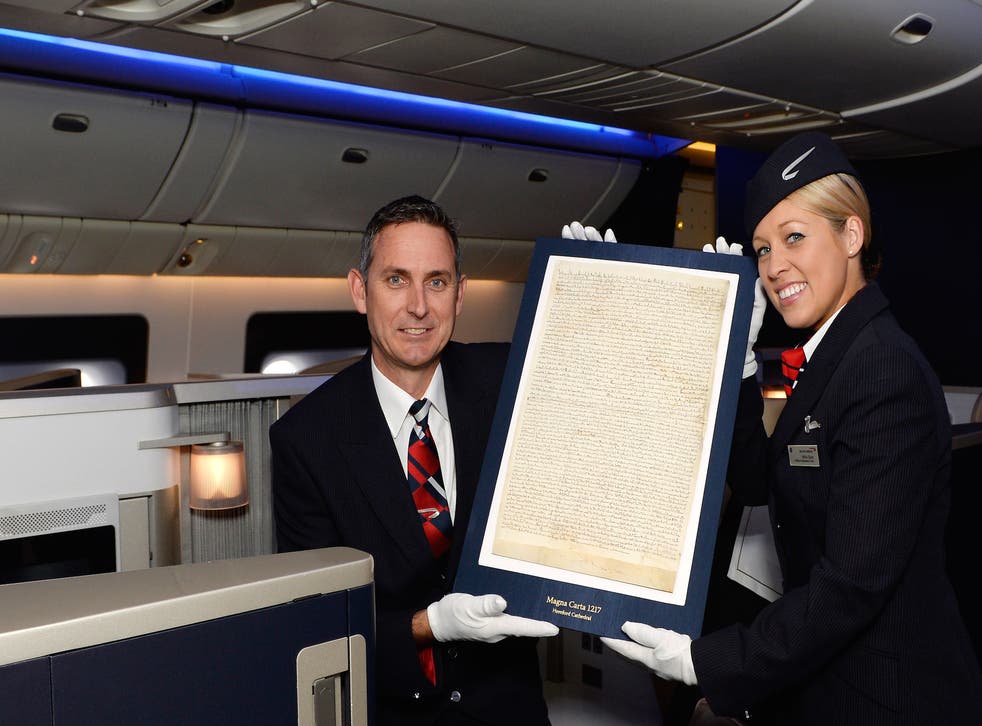 An original version of the Magna Carta from 1217 has arrived in New York at the start of a world tour to mark the 800th anniversary of its drafting.
Accompanied by the only surviving 1215 Kings Writ from Runnymede, it will go on display at the New York Historical Society tomorrow.
The document, on loan from Hereford Cathedral, was carried across the Atlantic aboard a British Airways passenger jet. Images from the flight showed it resting on its very own first-class, lie-flat bed.
"VIPs regularly travel across the pond with us, but with a price tag of £24 million the Magna Carta and the King's Writ are definitely one of the most precious pieces of cargo we've ever had the honour of carrying," noted Captain Ian Aird. "The news that we had such an important piece of history on board certainly created a buzz in our First class cabin."
The Magna Carta, considered to be the founding document for the democratic traditions exported by Britain to nations around the world, including the United States, will remain on public view at the Historical Society here until the end of the month. Thereafter it will be ferried to stops in China, including Hong Kong, Luxembourg, Portugal, Malta and Singapore.
The so-called "Magna Carta 800 Global Tour" has been put together by the GREAT campaign, an ongoing effort by the Government to promote Britain as a tourist and investment destination.
"The Magna Carta is a hugely important part of our history and stands as a beacon for our values today," UK Foreign Office Minister Hugo Swire said. "The tour is a fantastic way of enabling people from America to Asia to see it first hand, and to reflect on all that it stands for."
Special guests in New York next week for the United Nations General Assembly, including diplomat from Commonwealth countries, will gather at the Historical Society one evening next week to view the documents and toast them at a reception.
Join our new commenting forum
Join thought-provoking conversations, follow other Independent readers and see their replies