Orlando attack: President Barack Obama to visit city and 'stand in solidarity with community'
Officials have now identified all 49 of those were killed in the attack and are informing the next of kin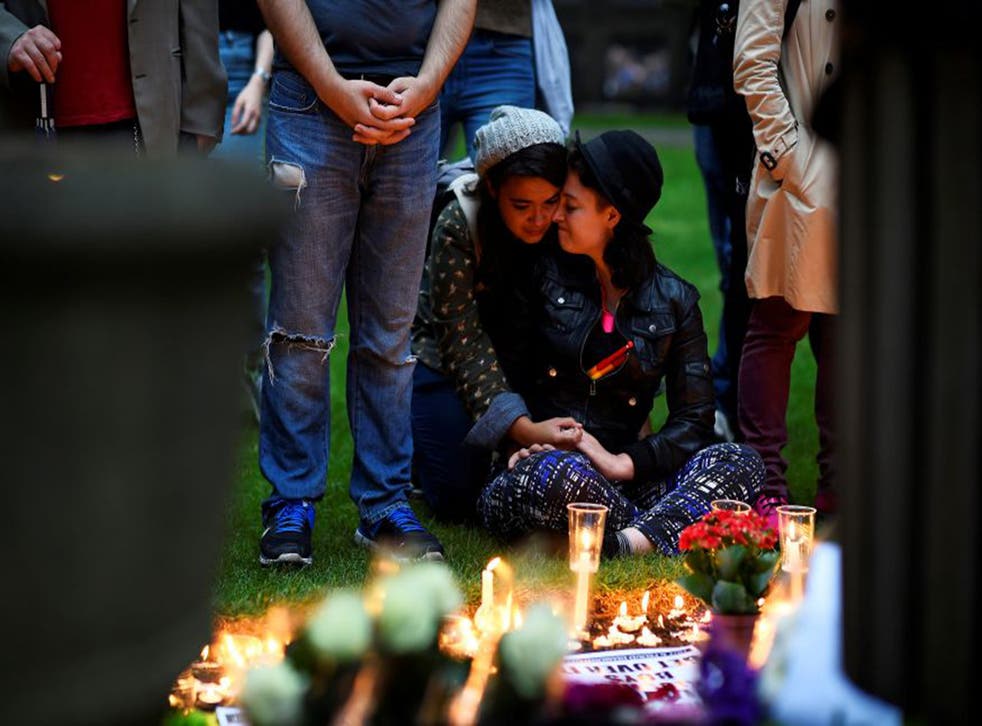 President Barack Obama will on Thursday visit Orlando to pay his respects to those who lost their lives, and to meet with relatives and survivors of the shooting that left 49 people dead.
As he did after the shooting last summer at an historic black church in Charleston that was the scene of an attack that killed nine people, Mr Obama will offer his support to those directly affected, and to the wider community.
Speaking in the Oval Office on Monday, in his second address to the nation about the shooting, he described the carnage as the result of "home grown extremism", but said the attacker was not being directed by any particular terror organisation.
He did not mention the name of the gunman, Omar Mateen, a 29-year-old divorced security guard who had reportedly visited the Pulse nightclub on a dozen occasions.
Monuments light up for Orlando
"It is one that is particularly painful for the people of Orlando, but I think we all recognise that this could have happened anywhere in this country," Mr Obama. "And we feel enormous solidarity and grief on behalf of the families that have been affected."
White House press secretary Josh Earnest said in a written statement late on Monday that Mr Obama would travel to the Florida city to "stand in solidarity with the community as they embark on their recovery".
The day of the attack, Mr Obama had first addressed the nation about the killings and described it as a terror attack.

Join our new commenting forum
Join thought-provoking conversations, follow other Independent readers and see their replies