Orlando nightclub shooting audio: Gunman demands US to stop bombing women and children in Iraq and Syria
Two dozen media companies pushed for the audio recordings to become public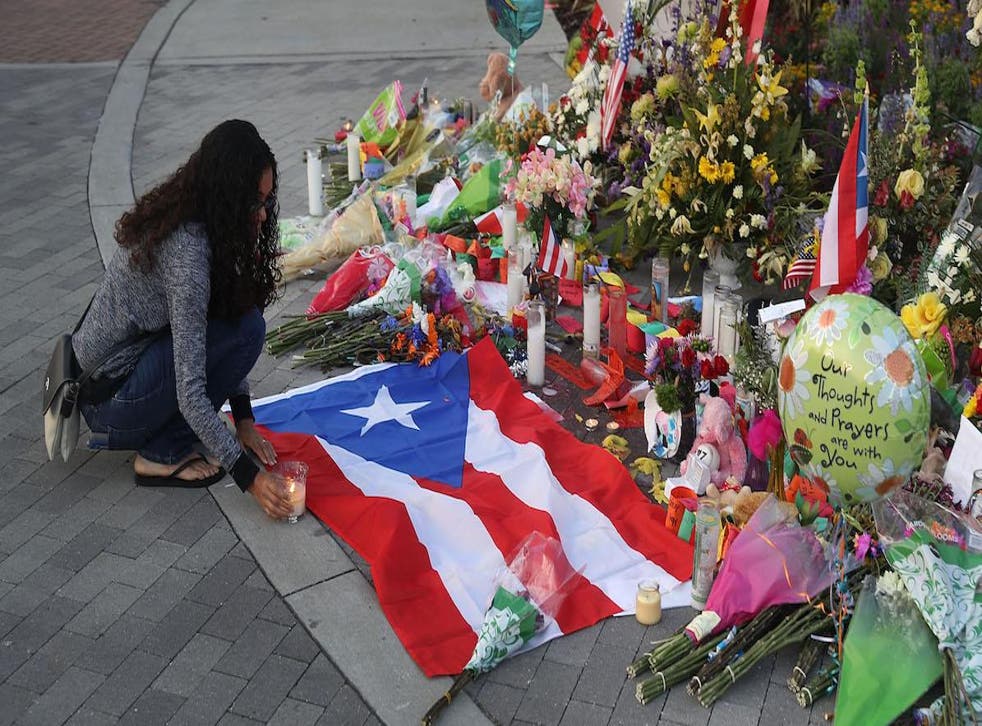 Authorities have released audio recordings on Monday of Omar Mateen, the man who killed 49 people and injured 68 others at Pulse nightclub, speaking with Orlando police officers the same night of the shooting.
That night of June 12 would become the deadliest shooting in US history and the written transcript of the gunman's conversation between police was released shortly after. The suspect spoke with investigators who attempted to pinpoint his location inside the nightclub from 2:35am and 3:25am. Audio of the call is available on The Orlando Sentinel website.
"This is Mateen. I want to let you know I'm in Orlando and I did the shooting," he told dispatchers. When he was asked his name, he responded by saying, "I pledge my allegiance to [Abu Bakr al-Baghdadi] of the Islamic State."
In pictures: Orlando nightclub shooting

Show all 30
The gunman repeatedly told police that he felt the pain of the people getting killed by US-led airstrikes in Syria and Iraq. He also demanded that the US government stop the bombings. "They're killing a lot of innocent people," he told the dispatcher.
"So what am I to do here, when my people are getting killed over there? You get what I'm saying?"
The lead negotiator, only identified as "Andy," told the gunman that he wanted to help him through the situation. "Look, I'm trying to figure out how to keep you safe and how to get this resolved peacefully because I'm not a politician, I'm not a government," he continued. "All I can do is help individuals and I want to start with helping you."
The suspect responded by saying a vehicle outside was rigged with explosives that could "take out" an entire city block.
Circuit Judge Margaret Schreiber ordered for the tapes to become public today, The Sentinel reports, after two dozen media companies pushed for the audio to be released.