Ottawa shooting: CCTV footage released of suspect Michael Zehaf-Bibeau as police say he planned to go to Syria
Officials also confirmed that Michael Zehaf-Bibeau was not being monitored as a "high risk traveller", as previously thought, and had not had his passport revoked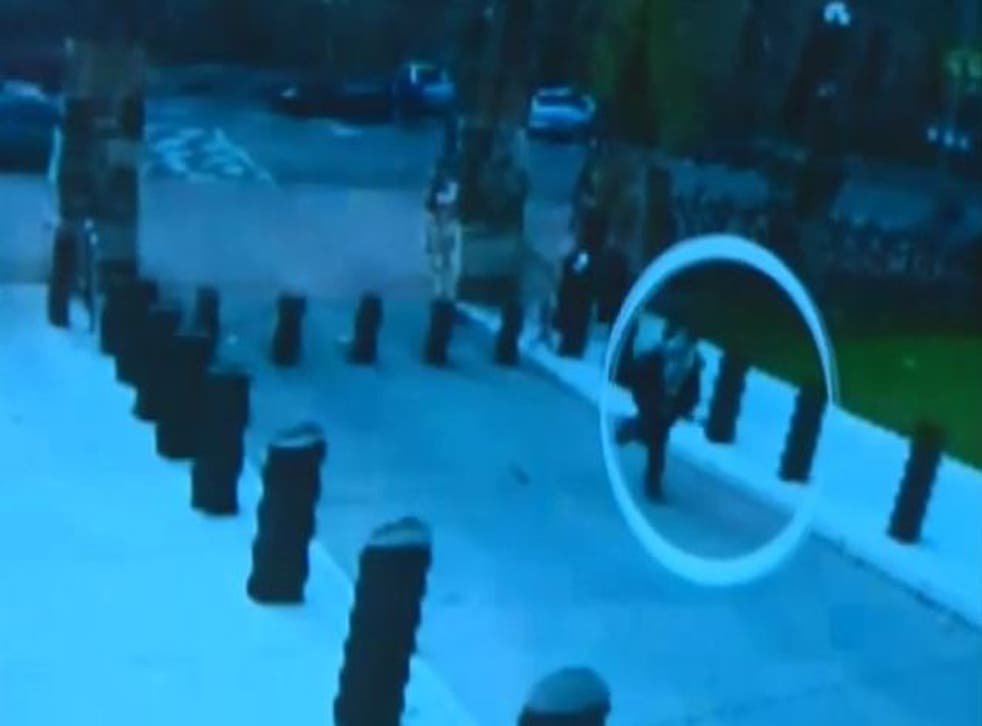 Ottawa authorities have released CCTV footage and further information on the man suspected of being behind Wednesday's shooting, confirming that he acted alone and was not one of 90 "high risk travellers" being monitored by the government, as previously thought.
Michael Zehaf-Bibeau, 32, a Canadian citizen from Quebec, shot dead Corporal Nathan Cirillo, 24, who had been guarding the National War Memorial, before speeding away in his vehicle to attack Parliament.
Scroll down to see CCTV footage
Zehaf-Bibeau engaged in gunfire before being gunned down by 58-year-old sergeant-at-arms Kevin Vickers.
Vickers received a standing ovation when he returned to his security and ceremonial duties in the House of Commons today and was personally congratulated by Canadian Prime Minister Stephen Harper.
In pictures: Ottawa shooting

Show all 43
It had been thought that Zehaf-Bibeau was one of 90 "high risk travellers" being investigated by the RCMP but it has been now been clarified that was not being watched by intelligence, Reuters reports.
The authorities believe he did, however, plan on travelling to Syria.
Explaining that officials had not, as also previously understood, seized the suspect's passport, Mr Paulson said that Zehaf-Bibeau had in fact recently applied for one.
"The passport was part of his motivation. His application was not rejected. His passport was not revoked.
"He was waiting to get it and there was an investigation going on to determine to see whether he would get a passport."
CCTV of the incident was also played out to reporters at the press conference today, showing the pedestrians running away from the gunman and his movements as he obtains a vehicle to drive to parliament.
An analysis of Zehaf-Bibeau threw up convictions for assault, robbery and drug offences, but nothing relating to national security or terrorism.
With security around the administrative and institutional centres in Ottawa – Canada's capital city – bolstered, a man was arrested at gunpoint for crossing police tape at the War Memorial while the Prime Minister laid flowers to honour the fallen soldier.
His mother said earlier that she is crying for the victims of the shooting, and not for her son.
She added in a letter to the Associated Press: "We are so sad that a man lost his life. He has lost everything and he leaves behind a family that must feel nothing but pain and sorrow.
"We send our deepest condolences to them although words seem pretty useless."
Join our new commenting forum
Join thought-provoking conversations, follow other Independent readers and see their replies