Pennsylvania mother and boyfriend raped and dismembered teenage daughter, say police
The body of 14-year-old Grace Packer was discovered by hunters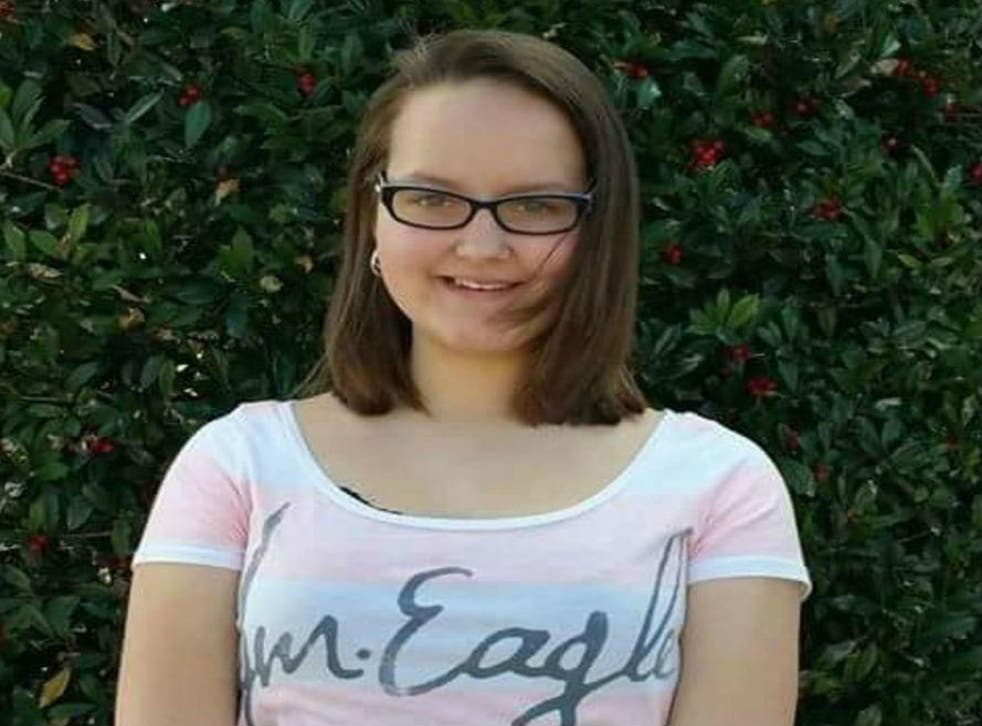 Officials in Pennsylvania have charged a man and woman of raping and killing her adopted daughter before dismembering the 14-year-old to fulfil a unlikely sexual fantasy.
Jacob Sullivan, 44, was arrested by Bucks County detectives and formally charged with rape and murder on Sunday morning over the death of Grace Packer, whose dismembered body was found by hunters last October, in a forest two hours Philadelphia.
Similar charges have also been filed against Sara Packer, 41, the girl's adoptive mother, Reuters said.
Court documents claim the couple began plotting to kill the girl in the autumn of 2015. Mr Sullivan told detectives that he and Sara Packer drove Grace to their new home in Quakertown on July 8, 2016.
Once inside, Mr Sullivan allegedly struck the teenager in the face and then raped her in the attic as her adopted mother watched. Mr Sullivan allegedly told detectives he had raped Grace previously that the girls' adopted mother enjoyed watching.
They forced her to take an overdose of over-the-counter drugs, assuming that would kill her, court documents said. But finding her alive when they returned many hours later, Mr Sullivan strangled her to death, he allegedly told detectives.
The pair kept the body in the attic for nearly four months, covering it with cat litter to mask the smell, authorities said.
It is not clear whether the couple have been provided with lawyers or had the change to formally enter a plea.
Join our new commenting forum
Join thought-provoking conversations, follow other Independent readers and see their replies