People are criticising Fifa World Cup sponsors with corrupt corporate logos
Protesters are creating ads to speak out against deadly work conditions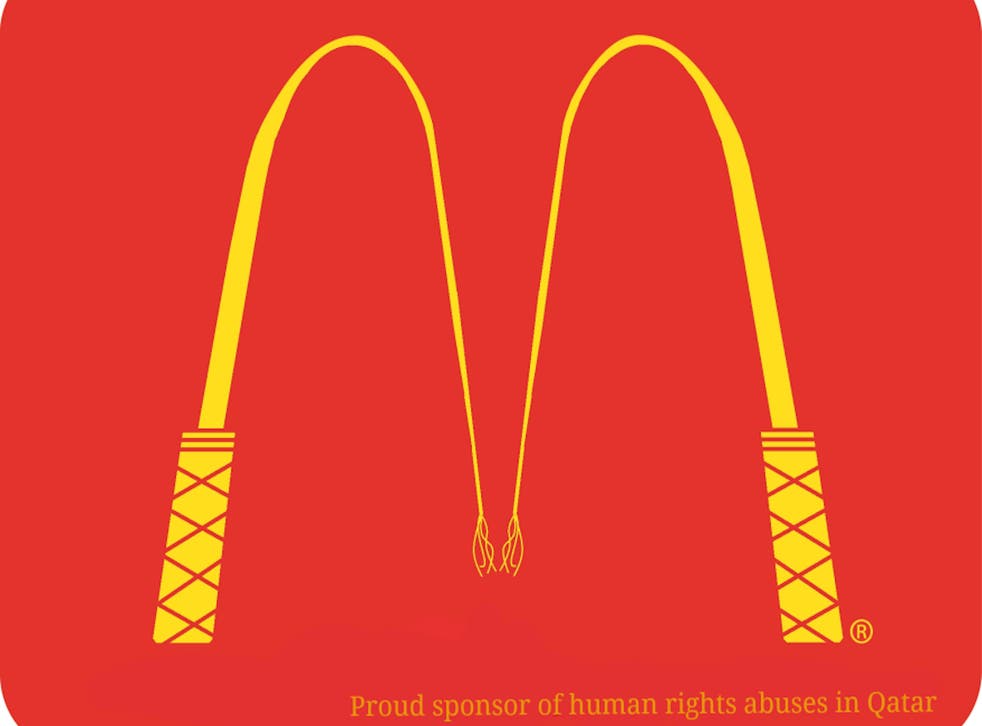 Activists are creating "anti-logos" to shame corporate sponsors of the 2022 FIifa World Cup Qatar
People are getting creative and speaking out against brands such as Visa, Coke, McDonald's and Sony with the hopes that they will withdraw sponsorship from the event.
More than 1,400 migrant workers have died building the infrastructure for the World Cup due to extreme weather and unsafe working conditions.
On Wednesday, US Justice Department officials arrested nine Fifa officials in Switzerland and raided their head office in suspicion of money laundering and criminal mismanagement.
The artists have begun compiling their work at the viral blog Bored Panda.
The Fifa bigwigs facing charges

Show all 14
Join our new commenting forum
Join thought-provoking conversations, follow other Independent readers and see their replies