Pepe the Frog creator launches campaign to free meme from Donald Trump supporters
'I aim to reclaim the rascally frog from the forces of hate,' said Pepe's creator Matt Furie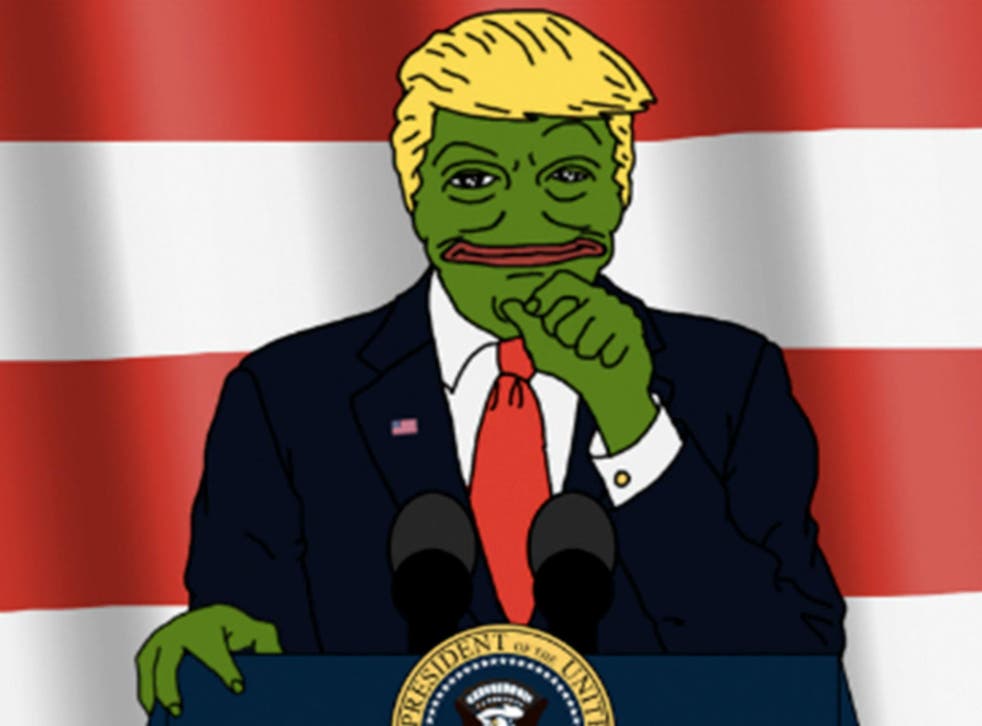 The creator of Pepe the Frog has joined with civil rights groups to try and rescue the cartoon frog from being used by the alt-right.
Pepe the Frog is a cartoon green frog that became popular as a meme in the late 2000s. He was initially famous simply as a funny image, and his sad personality was used as a way of reacting to news and spreading stories.
But the frog gradually came to be used by members of the alt- and far-right. White supremacists and other groups showed the frog in Ku Klux Klan or Nazi clothes, or re-drew him so that he looked like cartoons of Jewish people.
Who are famous people voting for in the US election?

Show all 15
That usage led the Anti-Defamation League to announce last month that it had designated Pepe The Frog as a hate symbol, meaning that it was added to an online database. It also meant that Hillary Clinton tweeted out an explainer about the frog, describing how it had been used by Donald Trump supporters.
But the Anti-Defamation League will now work with the man who drew the original frog, Matt Furie, to try and win it back from the people using it on the right. Mr Furie reached out to the ADL after it said the meme was a hate symbol, the group said, and now they will work together to make it more positive.
Mr Furie will share new drawings of the frog that will be "positive", the ADL said, and will share those with the hashtag #SavePepe. Others will be encouraged to share and create positive images of the frog and so hopefully rehabilitate the image.
"It's completely insane that Pepe has been labeled a symbol of hate, and that racists and anti-Semites are using a once peaceful frog-dude from my comic book as an icon of hate," Furie said. "It's a nightmare, and the only thing I can do is see this as an opportunity to speak out against hate.
"As the creator of Pepe, I condemn the illegal and repulsive appropriations of the character by racist and fringe groups. The true nature of Pepe, as featured in my comic book, 'Boys Club,' celebrates peace, togetherness and fun. I aim to reclaim the rascally frog from the forces of hate and ask that you join me in making millions of new, joyful Pepe memes that share the light hearted spirit of the original chilled-out champion."
The ADL said that it was sad that the sad frog had been used by those on the right to promote "prejudice and bigotry".
"Pepe was never intended to be used as a symbol of hate," said Jonathan Greenblatt, ADL CEO. "The sad frog was meant to be just that, a sad frog. We are going to work with Matt and his community of artists reclaim Pepe so that he might be used as a force for good, or at the very least to help educate people about the dangers of prejudice and bigotry."
Join our new commenting forum
Join thought-provoking conversations, follow other Independent readers and see their replies