Dog visits hospital to say goodbye to her dying owner
Loves ones gather round Ryan Jessen's hospital bed after he suffers a ventricular brain haemorrhage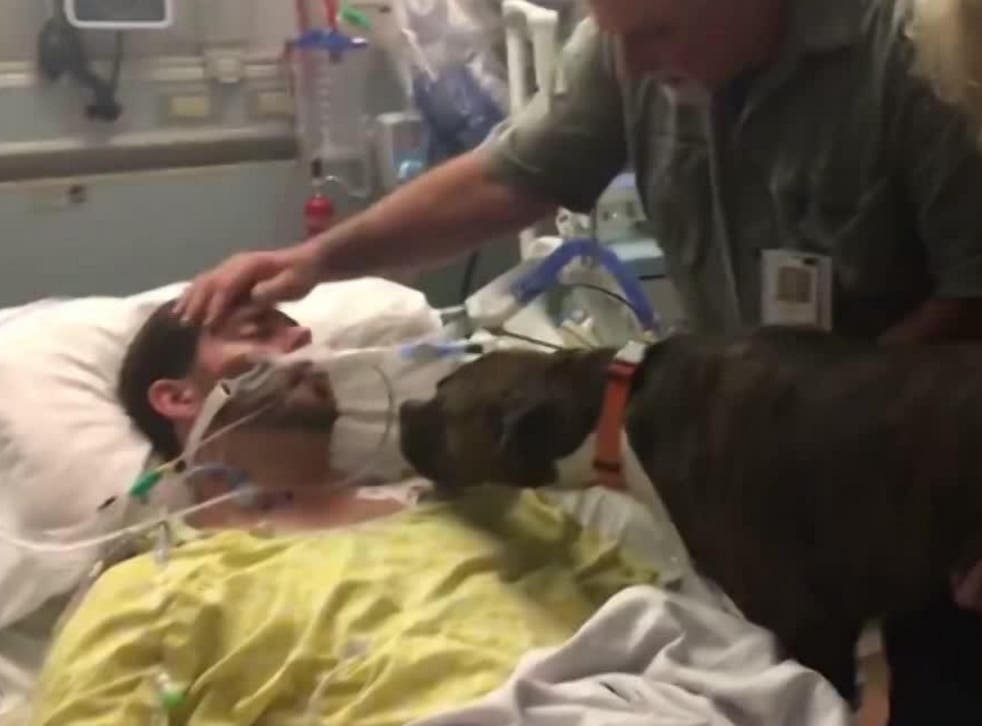 The moment a dog said goodbye to her dying owner has been caught on camera and shared across social media.
Ryan Jessen, from California, was taken to hospital last month after what he thought was a migraine turned out to be a ventricular brain haemorrhage.
As friends and family sat by the 33-year-old's bedside, staff permitted his pet dog, Mollie, to also be present.
"The hospital did the sweetest thing for us and allowed us to bring my brother's dog in to 'say goodbye' so she'd know why her human never came home. If you knew my brother, he really loved his sweet dog," Mr Jessen's sister Michelle said on Facebook.
The video was posted on December 1 and has been shared over 87,000 times and has received over 9.1 million views.
Ms Jessen said the family will be keeping Mollie and a photo was later shared by Mr Jessen's mother showing the dog sitting on a sofa.
The family has said he has donated his organs.
Ms Jessen also added Mr Jessen's heart was due to save the life of a 17-year-old boy in time for Christmas.
Join our new commenting forum
Join thought-provoking conversations, follow other Independent readers and see their replies