Woman launches petition against university that punished her for reporting her alleged rape
Madi Barney claims the Brigham Young University in Utah is 'investigating' her over the circumstances of the alleged attack and has put her 'academic future on hold'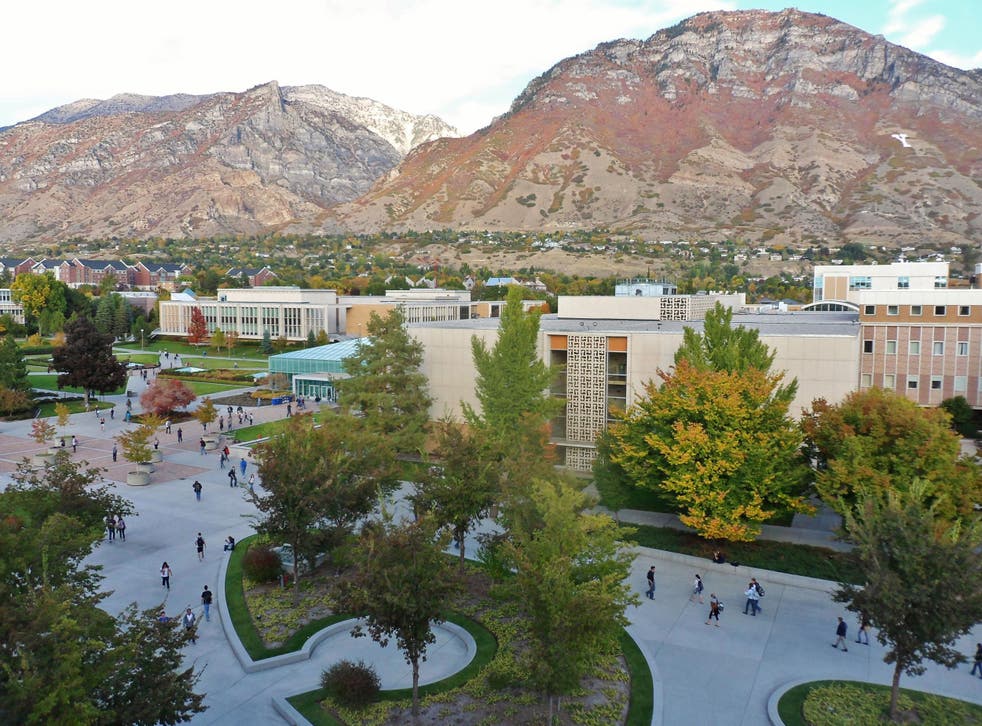 A student who said she was raped has launched a petition to fight back against her university for "punishing" her after she reported her alleged attack.
Madi Barney, a student at the religious Brigham Young University (BYU) in Utah, United States, said that the university is "investigating" her over the circumstances of the alleged rape and had put her "academic future on hold".
Ms Barney, who waited four days to report the crime for fear of how the university would react, now wants the institution to introduce regulations which would better protect victims of sexual violence.
The case is reportedly being taken seriously by police; a suspect has been charged and the case is going to trial, Ms Barney wrote in a description of the petition. However, the university, which operates a strict 'honour code' of rules, has apparently not been as helpful.
"BYU has made it clear that victims will be punished if they report sexual violence. I don't deserve punishment for choosing to report my rape to the police," she wrote.
"But now I have to deal with a criminal trial and an honor code investigation. I don't want anyone to have to go through what I'm experiencing now. That's why I'm insisting BYU creates a way for victims to come forward without being reported to the Honor Code Office."
World news in pictures

Show all 50
Brigham Young University is a private institution owned by The Church of Jesus Christ of Latter-day Saints. The 'honor code' includes rules such as: "be honest", "use clean language", "abstain from alcoholic beverages, tobacco, tea, coffee, and substance abuse" and "participate regularly in church services." Homosexual behaviour is described as "inappropriate and violates the Honor Code."
As part of the university application process, all students must agree to these rules, which also include a clause which says students must "live a chaste and virtuous life", forbidding premarital sex.
Ms Barney said the Honor Code Office of BYU launched an investigation against her over suspicions she violated the code in the circumstances of her assault, which she claims let to her being subject to a "hostile and re-victimising" atmosphere. These circumstances are not specified by Ms Barney, but could include breaking curfew, dressing the wrong way, using drugs or alcohol or consenting to sexual activity prior to the attack.
Ms Barney also claimed she has been barred from registering for classes at the university, putting a halt to her academic career.
In response, Ms Barney has insisted that an immunity clause be added to university regulations to protect victims of sexual assault from Honor Code procedures.
Her petition has now recieved over 21,500 signatures.
Ms Barney, whose reported experience and sentiments have been echoed by numerous other students in local media, also said she suspected fear and shame among female BYU victims of alleged sexual assaults was the reason for what she described as its "inaccurately low" rape and sexual assault figures.
"I can only imagine how many rape survivors have not gotten justice or help to heal because it might hurt their academic standing," she added.
Brigham Young University has not yet responded to a request from The Independent for comment. However, its website has a page dedicated to its 'Sexual Misconduct Policy'.
The page said the university is "committed to promoting and maintaining a safe and respectful environment for the campus community" and "will not tolerate sexual harassment, sexual violence, domestic violence, dating violence, or stalking."
It continued: "The University will take immediate and appropriate steps to stop Sexual Misconduct, prevent its recurrence, and address its effects."
In a statement to the Salt Lake Tribune, BYU spokeswoman Carri Jenkins denied the Honor Code further victimised people who have been sexually assaulted and said allegations of sexual violence would be dealt with "separately from the sexual misconduct allegation".
However, Ms Barney disputed this. "'Separate.' That's the word they constantly use to justify sending victims to the Honor Code," she said.
"You can't just chop up the rape into little pieces and take out the parts you want to punish people for."
Join our new commenting forum
Join thought-provoking conversations, follow other Independent readers and see their replies