Philadelphia cops shoot blacks much more often than whites, report shows
The Justice Department report reveals that police in Philadelphia routinely shoot civilians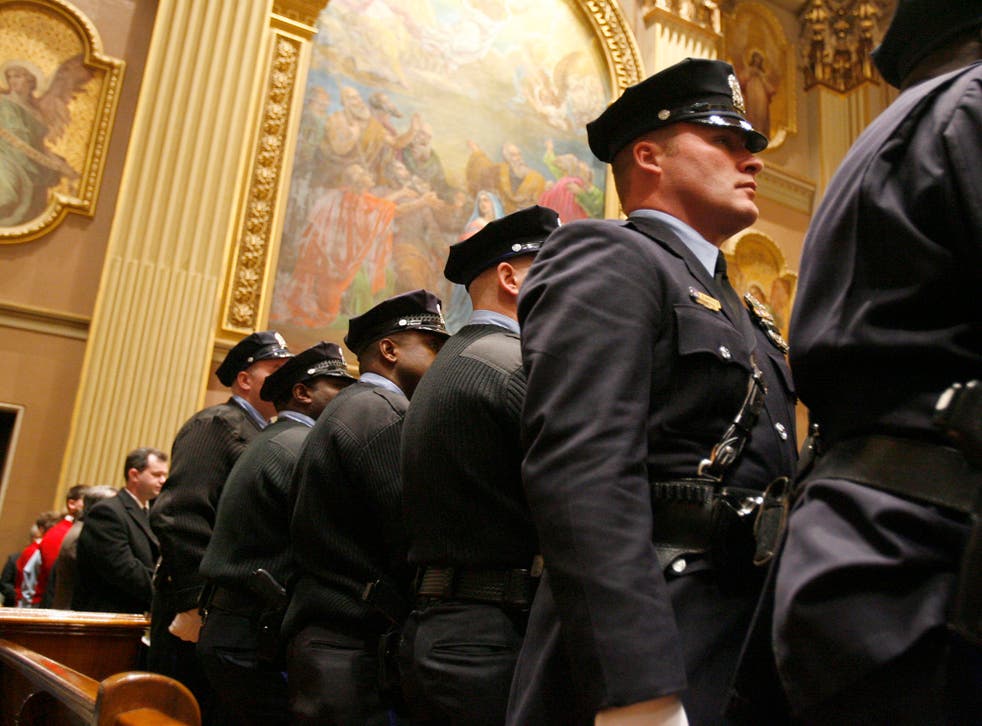 The Philadelphia Police Department is the subject of a troubling report from the US Department of Justice that found Philadelphia police too often shoot civilians and are poorly trained in when to use deadly force.
The report, which was released on Monday, has been in the works since 2013, when Philadelphia Police Commissioner Charles Ramsey asked for help in figuring out why officer-involved shootings were increasing in the city even though violent crime was falling.
Police in Philadelphia were involved in 394 shootings between 2007 and 2014, according to the report. In those shootings, 88 people were killed. The majority of officers involved in the shootings were white, while the majority of civilians involved were black.
Of the civilians involved in the police shootings, 81 per cent were black, 9 per cent were Hispanic and 8 per cent were white. Blacks and whites each make up about 45 per cent of the total population in Philadelphia.
Of the officers involved in the shootings, 59 per cent were white, 36 per cent were black and 7 per cent were Hispanic.
"I applaud Commissioner Ramsey for stepping forward to take a more critical look at the use of force policies and practices within the Philadelphia Police Department," Ronald Davis, director of the office that wrote the report, said in a statement. "Through enhanced training, improved transparency of deadly force investigations, and strengthened use of force review processes, I am confident the Philadelphia Police Department will see great improvement to its law enforcement policies."
The Justice Department found serious issues with the training Philadelphia police receive on the use of force. The department made 91 recommendations to help police in the city improve their training methods.
Policing and race relations have been hot topics in the US since last summer, when two unarmed black men were killed by white police officers, setting off sometimes-violent protests across the country.
One of those incidents – the shooting death of an unnamed 18-year-old in Ferguson, Missouri – prompted the Justice Department to investigate policing in Ferguson.
The department released a damning report earlier this month that revealed years of systematic discrimination in the city's police departments and courts that fueled the long-simmering racial tensions in Ferguson.
Follow @PaytonGuion on Twitter.
Join our new commenting forum
Join thought-provoking conversations, follow other Independent readers and see their replies