Philadelphia mayor brands Donald Trump 'an a**hole' and compares him to Adolf Hitler
Michael Nutter, the Mayor of Philadelphia, is among the critics blasting Donald Trump for his proposed ban on Muslims.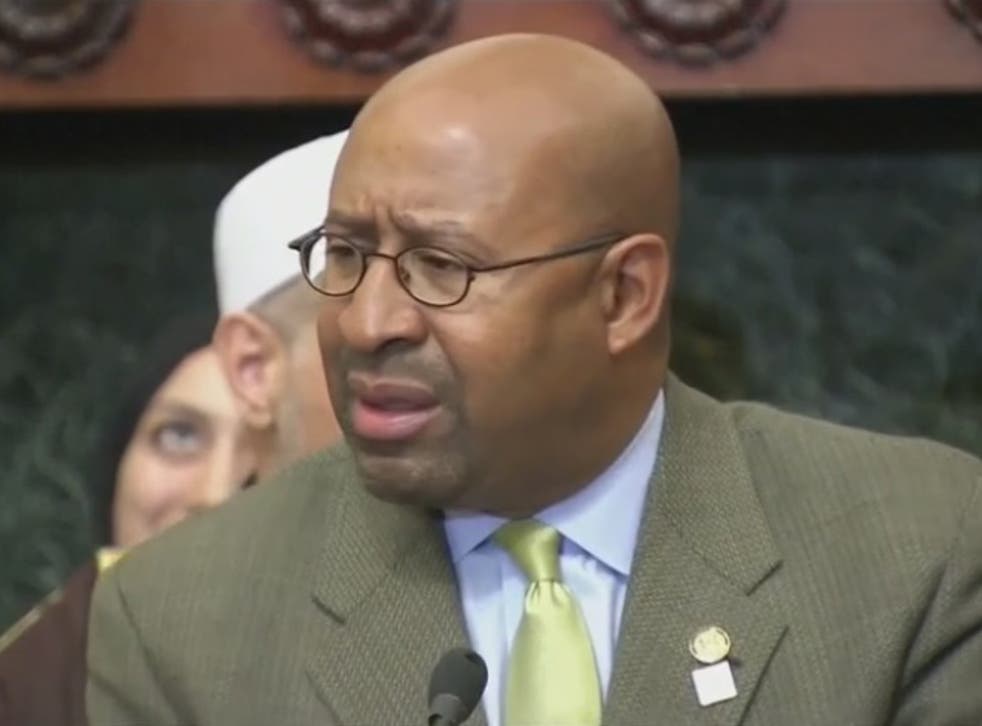 Philadelphia Mayor, Michael Nutter has blasted Republican presidential candidate Donald Trump, branding him "an a**hole" and accused Trump of taking "a page from the playbook of Hitler".
Mr Nutter made the comments during a press conference on Tuesday reacting to a question on whether Mr Trump was right in his remarks about Muslims.
Mr Nutter emphatically said: "He's an a**hole… I apologise reverends, people of the religious community, I apologise. How can I take seriously any foreign policy idea from someone like him? It's impossible. He has no idea what he's talking about."
On Monday, aboard the USS Yorktown, Mr Trump said: "We need a total and complete shutdown of Muslims entering the United States while we figure out what the hell is going on."
Mr Nutter called the Republican's comments "a threat to the moral security of the United States of America."
"It engenders a level of fear mongering that we have not seen literally since the 1930s and 1940s."
"He has taken a page from the playbook of Hitler, demonise a group, blame that group for a country's problems and then seek to ban or eliminate that group as some kind of solution to a problem that does not exist."
Prior to the press conference, Mr Nutter said Philadelphia would not welcome the Republican frontrunner. "We don't have any room for that kind of stupidity here."
Join our new commenting forum
Join thought-provoking conversations, follow other Independent readers and see their replies