Teachers sue after Delta Air Lines plane dumps fuel on schools
Plaintiffs accuse pilot and flight crew of Delta Flight 89 of negligence over incident in Los Angeles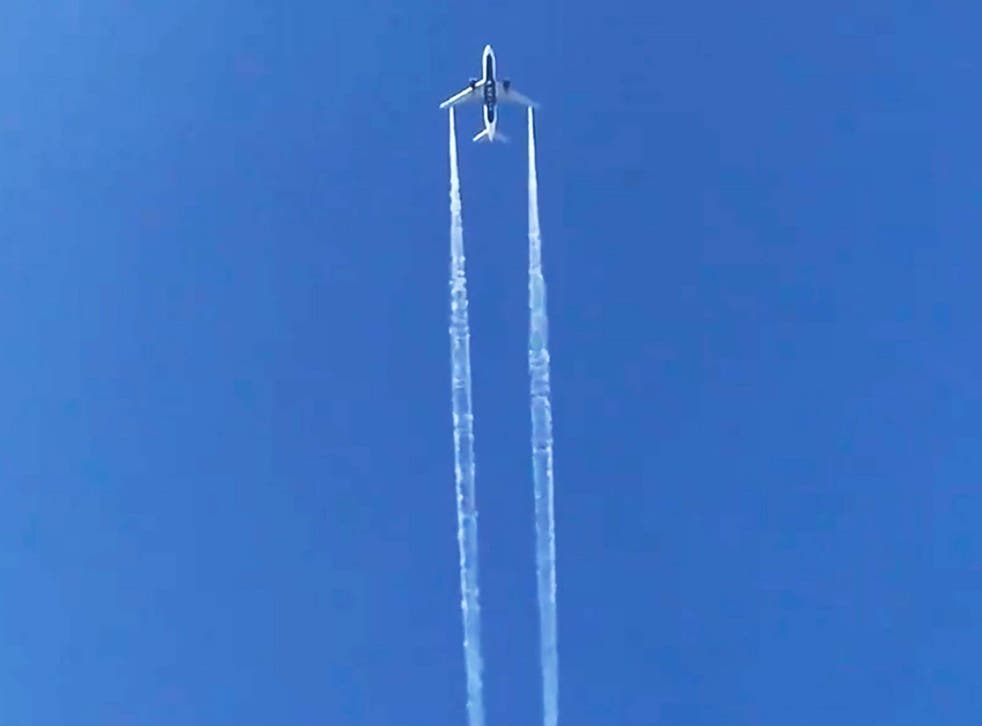 Four schoolteachers from Los Angeles have sued Delta Air Lines on Friday after they were doused with jet fuel dumped by a plane belonging to the airline before it made an emergency landing.
The pilot and flight crew of Delta Flight 89 have been accused of negligence, said the plaintiffs, after failing to follow proper procedures in dumping thousands of pounds of fuel over a densely populated area at a relatively low altitude.
Dozens of children and teachers at Park Avenue Elementary School were showered with jet fuel, resulting in complaints of burning and trips to the emergency room.
One teacher told CNN the fuel fell like a drizzle and students had looked up to see if it was raining. The fumes from the fuel were "stifling", she said, and the children were "screaming and crying" due to burning sensations on their skin and eyes.
The Los Angeles County Fire Department said fire crews treated 60 people after the fuel rained over six schools.
World news in pictures

Show all 50
The flight took off from Los Angeles International Airport (LAX) on Tuesday and was bound for Shanghai, but returned to the airport as the pilot believed there was a problem with the engine shortly after takeoff.
According to the lawsuit, pilot did not notify air traffic control personnel of its intent to release fuel, a measure sometimes taken to lighten a plane's load in emergencies.
"Had the Delta pilot notified air traffic personnel of the need to dump fuel, the flight would have been directed to a location and altitude from which fuel could be released without danger to the plaintiffs and others," the lawsuit states.
"[The plaintiff's] severe emotional distress includes the reasonable fear that the exposure and ingestion of jet fuel might produce serious health consequences such as cancer in the future," it claimed
The Federal Aviation Administration is investigating the incident. When asked by the control tower if there was any need to dump fuel before landing, the pilot replied "Negative", according to a recording of radio transmissions made public after the incident.
A Delta spokesman declined to comment on the lawsuit, which was filed in Los Angeles County Superior Court.
Additional reporting by agencies
Register for free to continue reading
Registration is a free and easy way to support our truly independent journalism
By registering, you will also enjoy limited access to Premium articles, exclusive newsletters, commenting, and virtual events with our leading journalists
Already have an account? sign in
Join our new commenting forum
Join thought-provoking conversations, follow other Independent readers and see their replies