Police burn 13 tonne drug haul worth millions of dollars
The narcotics were seized from various operations since the beginning of the year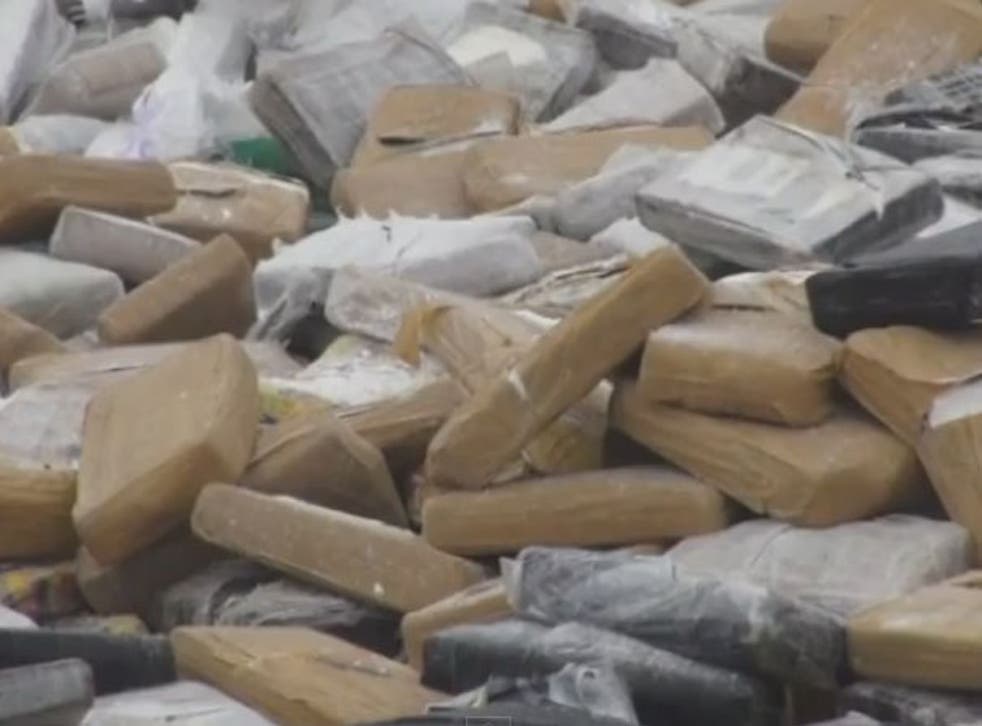 Police have burned 13 tonnes of drugs worth millions of dollars at a dump in Panama.
Footage shows packages of illicit substances being broken up by the authorities using large blades. The huge haul is then set on fire by the officers, who are wearing gas masks to protect themselves from the fumes.
The cache included hundreds of packets of cocaine, marijuana and heroin and it took police hours to break up, stack and destroy them on Tuesday.
The majority of the drugs were thought to be cocaine and were confiscated in numerous anti-narcotic raids throughout the nation since January.
Cartels often use Panama as a corridor to smuggle narcotics through to North America. The country still faces major issues of drugs and people trafficking, along with corruption and great social inequality.
This reputation has dogged the nation for decades, with Secretary of State John Kerry once describing Panama as a "narco-kleptocracy" due to its corruption and cronyism.
According to police, dozens of tonnes of drugs were seized and destroyed last year across the Central American country.
Register for free to continue reading
Registration is a free and easy way to support our truly independent journalism
By registering, you will also enjoy limited access to Premium articles, exclusive newsletters, commenting, and virtual events with our leading journalists
Already have an account? sign in
Register for free to continue reading
Registration is a free and easy way to support our truly independent journalism
By registering, you will also enjoy limited access to Premium articles, exclusive newsletters, commenting, and virtual events with our leading journalists
Already have an account? sign in
Join our new commenting forum
Join thought-provoking conversations, follow other Independent readers and see their replies